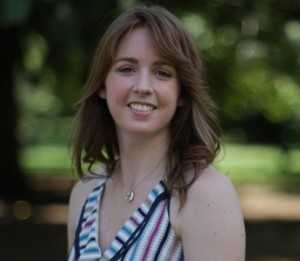 Holly Buechel launched an IndieGoGo campaign for her feature-length documentary project "Fencing For the Edge" today. Holly and her film crew spent time last season filming meets and building relationships with teams so they can follow them this season, but Holly wants to be able to have additional film crews to be able to film more teams when they have simultaneous competitions. The goal of the project is to have a completed film ready for festival submissions at the end of 2014.
Fencing For the Edge is focused on New Jersey High School fencing:
Ten years ago, there were 30 teams with boys and/or girls teams. Today, that number has doubled to over 60 teams in four districts. This increase is also correlated with the number of private fencing clubs that have established in New Jersey and the New York metro area. With more opportunities for fencers to gain experience outside of the winter season, more kids are joining their friends and the sport as a year-round commitment. The New Jersey high school season culminates in the NJSIAA Team Championship Tournament. The teams are ranked from their District qualifiers and fence off in a Sweet-16 bracket, similar to basketball's March Madness. There are 3 weapon squads (foil, epee, and saber) who also fence in a NJSIAA Squad Championship. Each weapon squad has 3 fencers and the squad will face their opponent's squad in 3 rotating rounds. With a total of 27 bouts between 3 rounds and 3 weapons, when a team hits the 14th victory, the majority of the bouts have been won and the victor is named. At Morris Hills on the edge of spring in 2014, the 50th NJSIAA Team Champion in fencing with be crowned.  (From the IdieGoGo Page)
Here's the campaign video:
Fencing For The Edge is a feature-length documentary about high school fencing in New Jersey and ways the sport can be expanded at the national level. Our goal is to create a film that inspires communities to seek out fencing programs that can be added to their schools and increase the level of fitness, social development, and confidence among adolescents. We believe through this documentary, we can help kids who have never participated in an activity find a sport they can be passionate about and impacts their lives in a positive way.