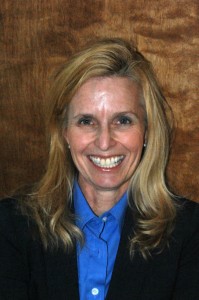 The USA Fencing Board of Directors has voted Kris Ekeren the permanent Executive Director for USA Fencing. She was already serving the ED role on an interim basis.
From the USA Fencing Release:
(Colorado Springs, Colo.) – The USA Fencing Board of Directors recently voted to name Kris Ekeren (Littleton, Colo.) as the organization's permanent executive director.
Ekeren, who was promoted from senior director of membership administration to interim executive director in August, will begin her new role effective immediately.
"We are extremely excited to have Kris Ekeren as our new executive director. Kris proved that she is a great leader and possessed a deep understanding of the fencing community while serving in her interim role," said USA Fencing President Donald Anthony Jr. (Columbus, Ohio) "The Board was very impressed with how well she was able to collaborate with our many stakeholders and the positive impact she had in such a short time. It was a unanimous Board Decision to remove the interim title and we look forward to a long and successful tenure."
Ekeren joined USA Fencing in 2011 after serving as the vice president of national programs for the National Sports Center for the Disabled in Denver for nearly nine years.
"I appreciate all of the support I've received from President Donald Anthony, Treasurer Sam Cheris, the USA Fencing Board of Directors and the fencing community who have all helped make this transition a great experience," Ekeren said. "I'm looking forward to working with all of our constituent groups as we move forward with our strategic plan and focus on operational excellence. I am honored to serve as the executive director and excited for what the future has to offer USA Fencing."
A veteran of the sports industry for more than 20 years, Ekeren earned her Bachelor's degree in finance and Master's in sports management from the University of Oklahoma.