This clip is part of Duracell's "Trust Your Power" campaign.

Derrick Coleman, despite having a great NCAA career at UCLA went undrafted in 2012. He didn't give up and signed with the Seattle Seahawks in 2013 and caught his first touchdown on December 2nd.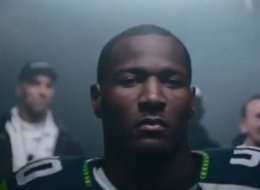 "I just hope to inspire people, especially children, to trust the power within and achieve their dreams," Coleman told Sporting News when asked why he opted to do the commercial with Duracell.
(Shared from The Post Game.)