Here's an example of the flexibility of sabre blades at work. This is all part of the physics of fencing blades.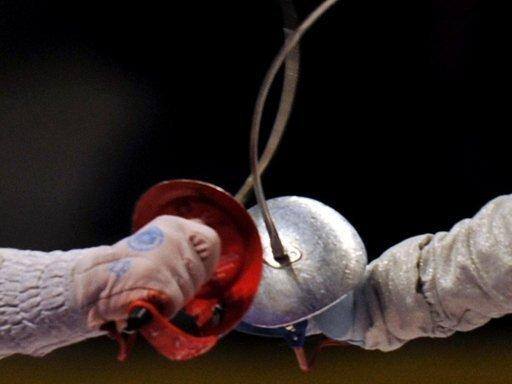 This photo reminds me of one I took of Daryl Homer at the 2012 Olympics when he won his bout against Yakimenko: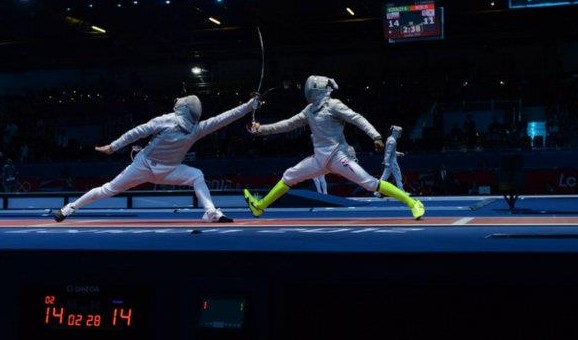 Or this one from the Velikaya vs. Kharlan bout – Check how the tip of Velikaya's blade is catching up with the rest of the sabre as Kharlan makes the parry.