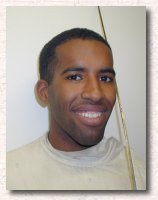 Keeth Smart has risen from the ranks in the US to become a powerhouse on the international circuit. Will Smart be able to outplay, outwit, and outlast the competition next month, or will he fall to perennial favorite Stanislav Pozdniakov of Russia?
The individual tournament this year looks to be very interesting. While Stanislav Pozdniakov of Russia sits atop the Men's Sabre standings, the last World Cup events were won by the Italian Aldo Montano (who faced teammate Luigi Tarantino in the finals of both.) Look for the Italians to be riding on the momentum they picked up late in the season.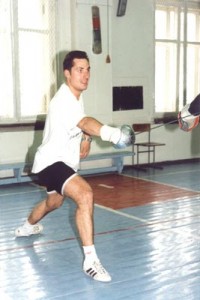 In terms of odds, Pozdniakov is the safe bet. He responded to a challenge to his crown by Smart to retake the top of the World Cup standings, and won the championship in 2002. Montano and Tarantino have the tools and the fire to match up with Pozdniakov, so any bout with these fencers will be fast and furious. Keeth Smart has an outside shot at the title. He's won 2 World Cups this year, and has beaten Tarantino head-to-head. He took 3rd in the season ending Cuba World Cup which suggests that he's peaking at the right time.
Fencing.Net Picks:
Gold: Pozdniakov, RUS
Silver: Smart, USA
Bronze: Tarantino, ITA; Covaliu, ROM
---
Team Event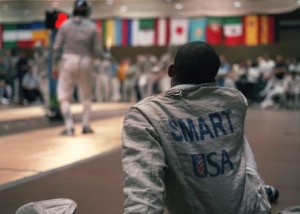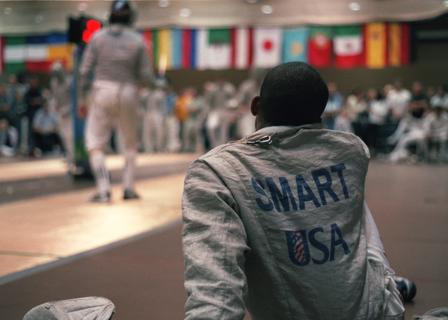 In a team event where you fence your best 3 fencers, is it better to have 2 great and 1 weak fencer, or 2 mid level fencers and 1 superstar? Russia's success is proving that the superstar can carry the day as they have won every team event since the 2002 World Championships.
The question on everyone's mind is: Who can step up to knock them off? The United States placed 11th last year and has a best result of 6th place in a team world cup. The Ukrainian and Hungarian teams have each placed 2nd behind Russia this year. Italy has been in the medal hunt for many of the team events, and a strong showing by their individual stars could pave the way for a medal in the 2003 World Championship.
Fencing.Net Picks:
Gold: Russia
Silver: Italy
Bronze: Ukraine