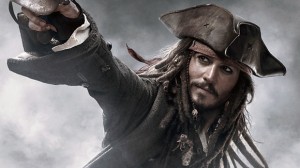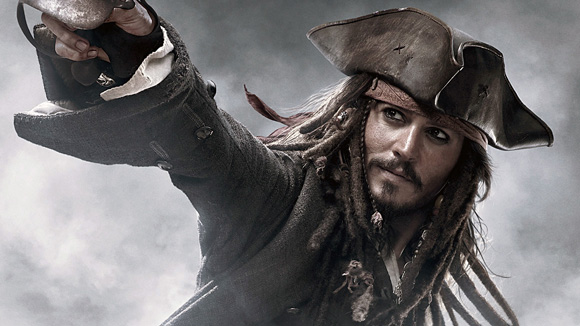 With the latest Pirates of the Caribbean blockbuster hitting cinema screens this week Haven Holidays reports a surge of interest in swashbuckling.
Britain's family holiday company says its fencing lessons are now more popular than free football coaching as young fans of Jack Sparrow, played by Johnny Depp, seek to copy their hero. [link]
Haven offer a whole range of family activities including coaching in football, archery, tennis, golf and fishing – but interest in fencing is out stripping them all.
'We're looking to arrange more fencing sessions to cope with the demand,' said a spokesperson for Haven Holidays.   'The highlight of last year was the World Cup and football coaching was our most popular activity – but this year interest in fencing has been phenomenal!'
Ways for your fencing club to benefit – And get a Free DVD Set!
With the release of Pirates of the Caribbean – On Stranger Tides this weekend, there's sure to be an increased interest in pirates and swashbuckling during the summer.  Fencing clubs should be able to jump all over this interest to boost attendence at summer camps and fill out new beginner classes.
Here are a few ideas your club can explore, plus read below for how you can win a set of the Pirates of the Caribbean Trilogy DVD set.
Set up Demonstrations: Contact the manager at the local movie theatres where Pirates is playing and see if you can set up a table and do demonstrations on opening weekend.
Take prospects to the movie! Buy tickets in advance and have your students bring their friends who are interested in taking lessons. Your treat. Turn it into an enter to win contest to build the excitement then make them an offer to get started.
Fence Like a Pirate! Develop a "Pirate" trial package you can use to help recruit new students. Advertise it on your website and at your club.
Advertise on-screen: Look into advertising on the movie screen at the movie theater. Sometimes this can be very affordable. When you're on the phone with the manager, be sure to ask about rates. Run this for as long as the movie is playing at that theater.
Remember, taking full advantage of this event is not just about marketing before the premier, it's the entire time the movie plays in the theaters and even when it comes out on DVD!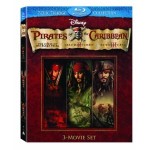 How to enter to win a copy of the Pirates of the Caribbean Trilogy (Blu-ray or DVD)
1) Share a new Pirates marketing idea (not listed above) you have with our readers by posting your tips to the comments section at the bottom of this post.
2) Be sure to include your email address in the field that asks for it so I know how to contact you if you win.
3) All valid tips will be entered for a random drawing.  The winner will be contacted to get a their DVD or Blu-ray set.
4) The winner will be picked on  on Friday May 27th and announced on this website, along with a link to their fencing club.
5) That's it!
Enter to win your very own Pirates of the Caribbean Trilogy DVD or Blu-ray today by leaving your marketing ideas below!