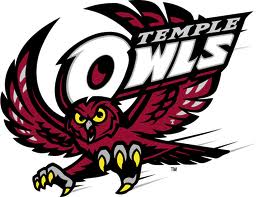 Temple Women's Fencing is back in session as the team begins the 2011-2012 season. Coming off a ninth place finish among all women's teams at the NCAA Tournament last year, and with 10 returning athletes, the team has reason to be excited about this season. Even with all of the returning talent, a quartet of newcomers are hoping to leave a mark on Temple Fencing this season. Freshmen Emily Dodson, Tiki Kastor, Lauren Rangel-Friedman and transfer Krystal Jones are all looking to prove themselves as valuable additions.
32nd Temple Open set for November 5th-6th
The Temple Open is an individual tournament for collegiate fencers that tends to draw an estimated 600 athletes from over 30 schools at the start of each November. In addition, it is used as the starting point to the season for many schools on the East Coast.  View more information on the Temple Open via the Temple Owls site.