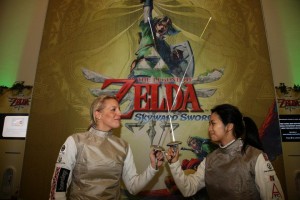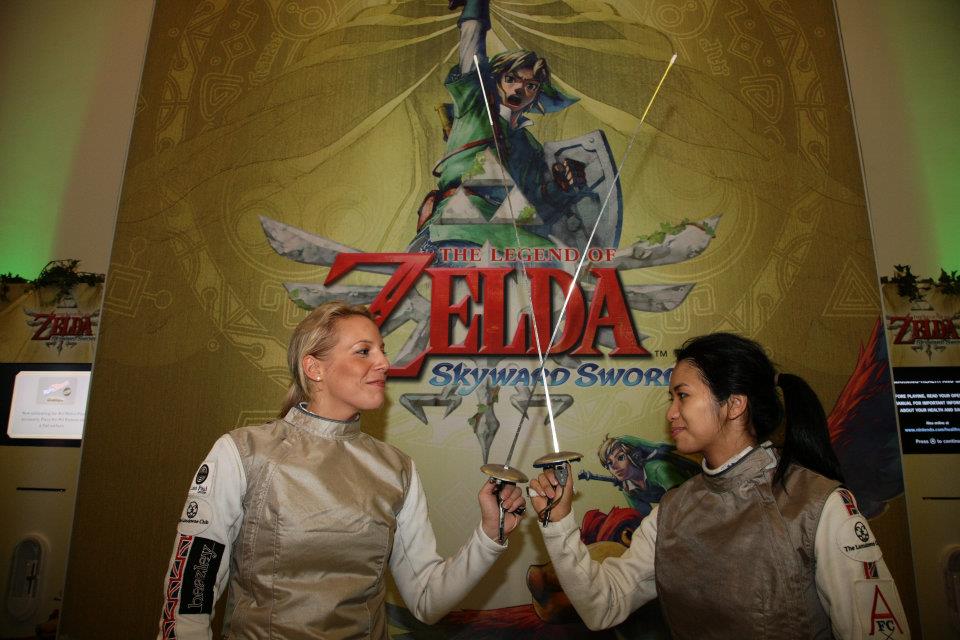 UK Fencer Claire Bennett brought fencing and Zelda together at a launch party for the newest Zelda title Legend of Zelda: Skyward Sword for the Wii.  As part of the launch, Bennett demonstrated foil fencing and played some of the new Zelda game with her own limited edition Gold Wiimote.
Claire has a full write up on her blog: Liz Ng and I set up the new white 'smart' piste that Leon Paul had kindly lent us for the event which looked brilliant, and very, well… smart.
More pictures are available on Claire's blog and her Facebook page.