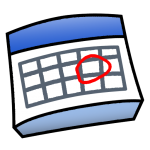 The Coaches Institute – a coaching education program akin to the old Coaches College – has been cancelled changed.
UPDATE: 6/13: We have word from Michael Marx that the program will be going on in another capacity but at the Boston Fencing Club.  Please see the end of this article for the letter we received.
The program was originally slated to occur in Melbourne, FL and then moved to Colorado Springs, CO.  As of the April NAC in Virginia Beach, many coaches were unsure of the schedule or location of the actual Coaches Institute program.  That may have contributed to the lack of sign ups for the program and its cancellation.
Ironically, the USFCA (US Fencing Coaches Association) sent out an email notice on June 11th advertising the program.  US Fencing still has their announcement for the Coaches Institute live with no update that the program has been canceled.
Update from Michael Marx – Received after publication:
We have revised our plan for the USA Fencing Coaches Institute! We did not have enough coaches sign up to do a full-blown program in Colorado, but we do want to reestablish the event.

This email is to inform you that the coaching staff is committed to seeing this through. We will now be hosting the Coaches Institute this summer at the Boston Fencing Club. The BFC has 20 fencing strips, a meeting room, and is air-conditioned.  We want to also assure you that the cost will not change and we will be offering accreditation.

We will offer one session during the week of July 16-20. The staff is confident we can cover coursework from both originally announced weeks. The current staff will be Michael Marx, Gary Copeland, Brad Baker and other local, well trained, coaches. There will be more coaches if the number of attendees increases.  We will need to secure housing and it may be limited so please let us know if you need housing as soon as possible. There will be a discount for those that do not need room and board.

Two other additions:

I have found that bringing a student is incredibly beneficial to the coaches. I have organized seminars this way for years. It is very helpful for the coach as their student goes back home with them and they get accurate feedback.  For the student, they get an amazing opportunity for a tremendous amount of private instruction. While coaching classes are held, the students will also have the opportunity to free fence or train with our support staff. I ask that you bring only one or two students per weapon that you wish to work with. The student rate is $120 a day. This includes room and board with a local family.

I am also pleased to say that Dan DeChaine will be available to run the Armorers Institute.

For more information, feel free to contact [Michael] at [email protected]