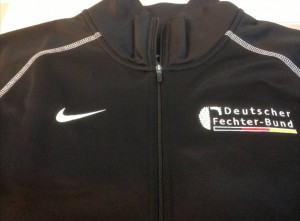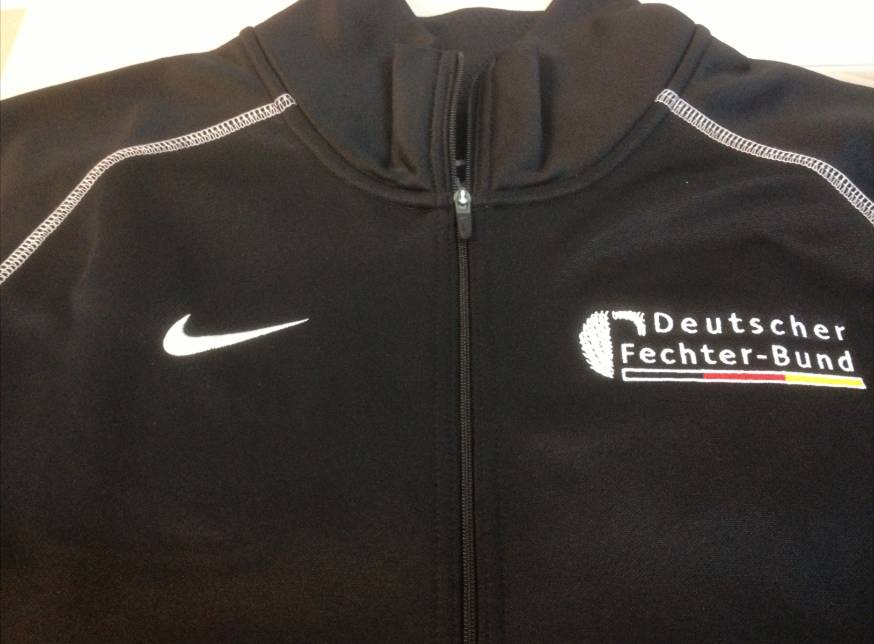 A new look for German Fencing:
The U.S. sportswear manufacturer Nike has become the new outfitter of the Deutscher Fechter-Bund (DFB), better known to English speakers as the German Fencing Federation. The contract agreement with Nike was signed by the DFB President Gordon Rapp, and Director of Partner-Fechtsport-Marketing (PFM) Stephen Jacoby.
Nike was founded in 1972 with headquarters in Beaverton, Oregon and is the world's leading sporting goods company. The Nike Swoosh has long been one of the most famous trademarks in the world.
Once the company became successful in the production of footwear, Nike gained the position as the world's leading sporting goods company, and has held that title for over thirty years. For the 2008 Olympic Games, Nike developed a fencing shoe, the Nike Air Zoom Fencer, that has become very popular in Germany and internationally. In fencing, Nike is now challenging Adidas earlier dominance in fencing footwear.
"We are looking forward to the common, long-term collaboration with Nike. Our sporting achievements, objectives and the strong commitment of our fencers have convinced Nike to collaborate with us. At the same time our commitment has shown that the success of German Fencing is recognized internationally," commented Gordon Rapp in the contract signature.
Eddie Brown, President of Athlete Performance Solutions (APS), worldwide licensee of Nike Inc. had this to say: "We want to position ourselves even more in the German market. For us it is a great honor to be lead into the future with the German Fencing Federation as a successful leading organization in Germany. With the Nike fencing shoes we have already launched a successful product in the market, which enjoys great recognition. "
Nike and its licensees including APS are responsible for outfitting the U.S. fencing team.
Nike will operate under the logo of Nike Fencing and equip the active German national team and the junior team. The DFB will introduce the complete collection soon.