Jae Sang of Z Fencing LA posted a great tutorial in the forums for using Fencing Time and Dropbox to post live results for your next fencing tournament.
Instructions for Publishing Live Fencing Tournament Results using Dropbox:
Using the live publishing feature of fencing time without having to ftp into your website, you can use dropbox
Installation and Set up:
Set Up Fencing Time:
start fencingtime
from the Tools drop down menu, select "Publish Live Results to the Web"
Check box "Enable live result publication" and check box each of the events to publish
Select "1" minute for "Publish every …. minutes"
Select Publish results to "File share or folder"
Select Output path of the "<your user account>\Dropbox\Public" folder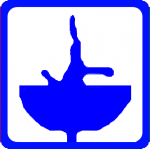 Verify setup:
From Windows Explorer, go to your Dropbox\Public folder. If Fencing Time is correctly configured, you should see a number of html files with a very recent time stamp.
Find the index.html file, right click and select "Dropbox->Copy Public link"
Get the Long URL:
Go to your web browser (he chose IE) and select the address bar.
Right click and select "Paste" to paste the public address of the live results
This website link is accessible by anyone (even without a Dropbox account)
Create a shareable URL:
Since the public dropbox link is often very long and hard to share with tournament attendees, it is advisable to create an alias address using tinyurl.com or bit.ly. (Instructions here for TinyURL.)
goto www.tinyurl.com
paste in the public dropbox address
type in an optional text into the Custom Alias text box
click "Make TinyURL!" and share the new address generated with your tournament attendees
Now you're done and can publish the link to Facebook or tweet it out to tournament attendees.
If you are using the same computer for next tournament, you do not need to repeat any of the above instructions.
Read comments and download the pdf file of these instructions in the forum thread.
Do you have tips or guides like this? Post them in the forums or email [email protected]