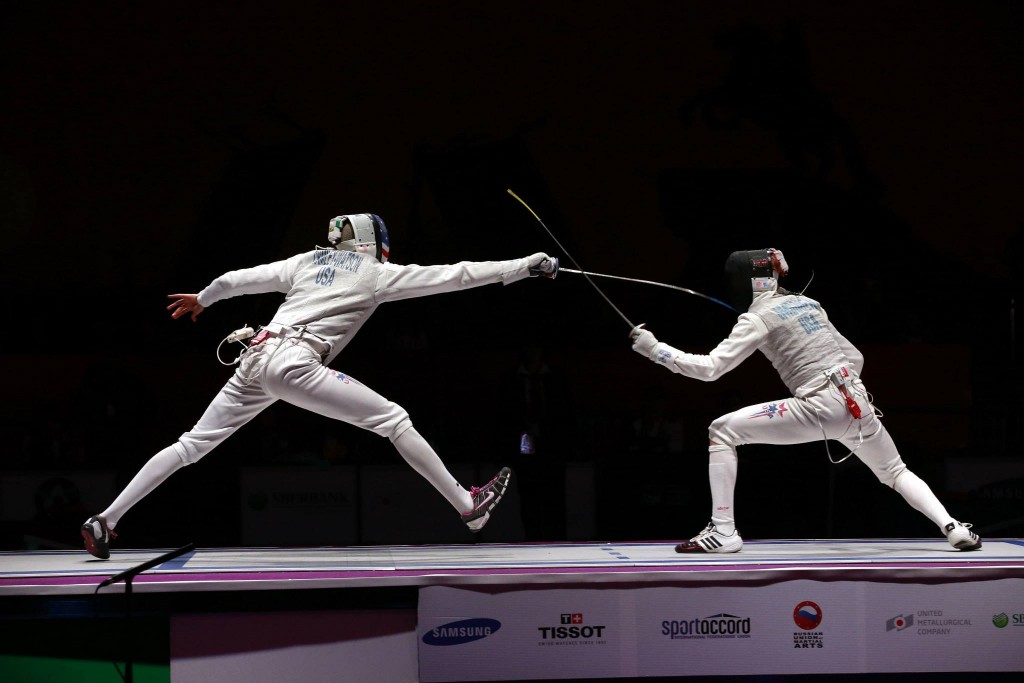 via FIE.org:
On the closing day of the World Combat Games, Emese Szasz (HUN) dominated the women's epee event while Richard Kruse (GBR) succeed in men's foil.
In women's epee, Ana Maria Branza (ROU), Julia Beljajeva (EST), XU Anqi (CHN) and Emese Szasz (HUN) qualified for the semi-finals. Branza, the top fencer of the 2012/2013 season in women's epee faced Emese Szasz who recently won the bronze medal at the World Championships in Budapest. The match was close with a little advantage for Branza in the beginning. Towards the end of the match, however, Szasz came back, turned the match and closed it at 15:13 to advance to the final. In the other semi-final, Julia Beljajeva, the unexpected World Champion of Budapest 2013  demonstrated once more mental and technical superiority and prevailed in a very close match 15:14 over Xu Anqi.
In the gold medal match, Szasz continued to fence concentrated and took the momentum. Being behind from the beginning, Beljajeva never found the right concept and Szasz finally took the title. It was the third medal for Hungary at these World Combat Games.
In the bronze medal match, Xu defeated Branza 15:10 to win the first medal for China in fencing at these World Championships.
The men's foil event saw some surprises as number two seeded Andrea Cassara (ITA) and also former World Champion Andrea Baldini (ITA) dropped out in the round of 16. It was 2013 World Champion Miles Chamley-Watson (USA), Race Imboden (USA), Artur Akhmatkhuzin (RUS) and British fencer Richard Kruse made it to the semi-finals. Quite unexpectedly, Kruse stopped top seeded Akhmatkhuzin 15:10 while Imboden dominated the match against team mate Chamley-Watson 15:3.
Kruse started the final as he had finished the previous bout: highly focused and determined to succeed. Imboden tried as hard as he could but Kruse had almost always the better answer and won easily 15:4.
In the match for bronze, Akhmatkhuzin prevailed over Chamley-Watson who suffered from a leg injury, 15:12.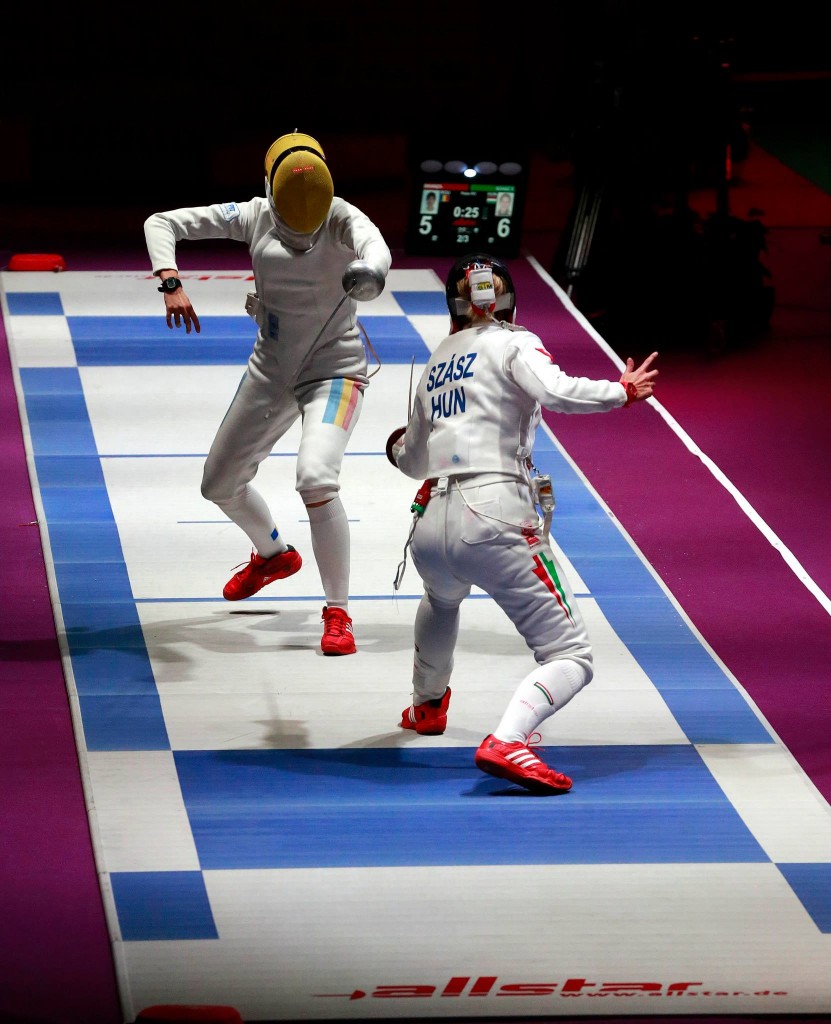 Emese Szasz said after winning the gold medal: "I am happy. This is not the most important competition for me, but I am happy. I lost to Julia at the World Championships in Budapest and now, with a different tactic, I could beat her. Now I am looking forward to the next three years, my goal is winning in Rio 2016. The World Combat Games were a great experience. Our small Hungarian fencing team was together the whole week and we watched sports we could never watch before, like kickboxing or grappling." – See more at: http://fie.org/en/news/szasz-wins-gold-in-womens-epee-for-hungary-kruse-takes-the-title-in-mens-foil-for-great-britain-0-3448#sthash.rcPcRje4.dpuf