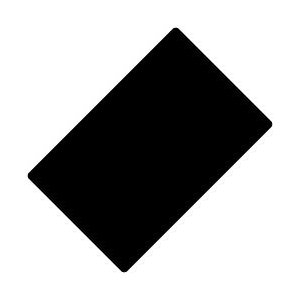 US Fencing approved rules changes to follow along with the rules changes in FIE events. Among the largest change is the codification of a black card (ejection) for insulting or threatening a referee. While we've always thought that those actions should be dealt with severely, the specific mention provides referees with a great deal more justification when dealing with athletes and spectators who may be endangering others with their actions and harming the sport with outright disrespect.
t.82.3:

a) Everybody taking part in or present at a fencing competition must remain
orderly and must not disturb the smooth running of the competition. During bouts
no one is allowed to go near the pistes, to give advice to the fencers, to criticise the
Referee or the judges or to attempt to influence them in any way. Even the team
captain must remain in the space assigned to him and he may only intervene in the
situations and in the manner provided for in Article t.90 of the Rules. The Referee
must stop immediately any activity which disturbs the smooth running of the bout
which he is refereeing (cf. t.96.1–3).

b) Any person who, for any reason, threatens or insults an official commits an
offence of the 4th group and is penalised according to article t.119.
Throwing a mask is also specifically called out as a black card offense, though it had already been enforced as such.
t.87.3.b:

b) During or after a bout, even if the fencer has already left the piste, any act
against the spirit of sportsmanship such as violently or dangerously throwing one's
mask (or any other piece of equipment) will be penalised as specified in article t.119
(cf. t.82.1, 2 and 3).
The other big change that will impact fencers is the removal of the "must make blade contact every 15 seconds" to avoid non-combativity. As shown in the 2012 Olympics medal round matches, it was a laughable way to enforce non-combativity. It's a welcome change as many fencers can be very active and trying to score with absence of blade.
New Bout order for Pools of 6 and 7 (IMPLEMENTATION: 2014-15 SEASON):
Pool of 7:
| | | |
| --- | --- | --- |
| 1–4 | 5–1 | 3–5 |
| 2–5 | 4–3 | 1–6 |
| 3–6 | 6–2 | 2–4 |
| 7–1 | 5–7 | 7–3 |
| 5–4 | 3–1 | 6–5 |
| 2–3 | 4–6 | 1–2 |
| 6–7 | 7–2 | 4–7 |
Pool of 6:
| | | |
| --- | --- | --- |
| 1–2 | 5–4 | 6–4 |
| 4–3 | 1–6 | 2–3 |
| 6–5 | 3–5 | 1–4 |
| 3–1 | 4–2 | 5–2 |
| 2–6 | 5–1 | 3–6 |
Implementation March 31, 2014
No more transparent masks: 
The wearing of the transparent mask is forbidden at all weapons and in all FIE competitions.
A summary of the rules changes:
 t.15.2 Clarification of who should apply penalties for practicing without equipment
t.20.2 Simple corps a corps will no longer be a penalty
t.21.3 Clarification about passing the opponent
t.26.1 Clarification that a foot must be completely off the strip to be considered off 
t.32.4 Applies only to use of wireless equipment
t.39 Clarification that the Head Referee assists with referee assignment
t.45.1 A fencer must come to strip with an extra mask-cord in foil and saber
t.54.1.c Valid touches registered off the valid target regarding m.27 & m.28
t.56.4 Beats on the lower third of the blade in foil will be considered parries
t.70.3 Clarification of blows struck with the guard
t.71 Saber target changes to reflect current manufacturing of lames
t.82 Insulting an official is an immediate black card
t.87.3.b Throwing a mask is a black card
t.87.4.a Non-combativity criteria no longer includes blade contact
t.90 In team events, only the team captain can lodge protests
t.92 Coaches may be by the strip during direct elimination matches
t.95.4 Appeals are no longer required to be accompanied by a guaranty
t.106 Wording clarification about exclusion
t.120 Amending the table of penalties to reflect the rules
All changes to Organizational Rules – recommend changing for consistency's sake but
none will affect USA Fencing competitions since the Operations Manual is the relevant
document for USA Fencing.
m.27.3 Clarifying mask cord length tolerances
m.28.1 The lame must cover the target in foil when in the on-guard position
m.34.1 Matching language to t.71
Annex A Random quality control of equipment by SEMI
Annex A Transparent masks are banned in all weapons – recommend adopting
March 1 or 1 month after approved, whichever is longer, in order to allow fencers to
purchase equipment that complies.
Annex A Non-maraging steel blades are prohibited in FIE competitions – will
not impact US Fencing tournaments, recommend adoption for consistency
Discuss the rules changes on the forums here: Slew of New USA Fencing Rules Changes