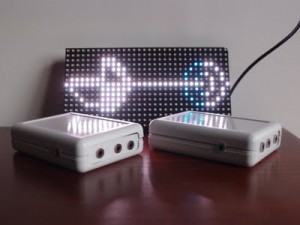 Wireless fencing is the next big thing coming to the sport. (Well, reel-less fencing if you want to be super technical.)
There are lots of initiatives around getting a low-cost wireless system working and early market entries like the HitMate and Favero Wireless system have proved the concept already.
Check out this latest development from Australia from Laurenson Engineering. (The web site has demonstration videos, but those are not available for public embedding, so you'll need to go to their web site to watch.)
According to their Facebook posting, Callum Laurenson from Monash University in Melbourne has developed a wireless scoring system that works for all three weapons.
Laurenson will demonstrate the system to the FIE at the Junior and Cadet World Championships in Bulgaria. He is also looking into small scale production of the system.
What we've already seen out of systems like the HitMate and Favero systems are that having a wireless system, even if not 100% reliable for competitive environments, is a great improvement for clubs. The wireless systems offer clubs the mobility to easily set up interactive demonstrations showing the full scoring lights, as well as an easy to set-up system for those clubs without a dedicated facility.
Instead of spending up to 30 minutes on set up and another 30 minutes at the end of the night on tear-down, these systems are "turn on and go", which is a huge benefit.
The HitMate works only for epee and the Favero Wireless system works for foil and epee.
FIE Wireless Contest
The FIE is currently running trials of wireless fencing systems and there are currently 23 developers/companies already signed up to demonstrate to the FIE. This system does not appear in that list.
The list of interested developers includes entries from established fencing equipment manufacturers as well as several other development companies. According to the FIE that list includes a number of American developers.