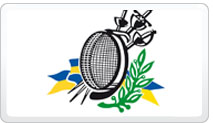 The Ukrainian Fencing Federation published a statement that they will boycot all fencing events in the Russian Federation, including the Moscow Sabre FIE event.
Official Statement: Ukrainian national team fencing refuses to take part in sports events held on the territory of the Russian Federation
Until recently, the sport stayed out of politics, but on March 18 events occurred that can not be ignored Fencing Federation and the Ukrainian national team – during the storming of the 13th Main Directorate of photogrammetric center operational support of the Armed Forces of Ukraine in Simferopol Russian servicemen killed a citizen of Ukraine Ensign Kakurin SV, as well as wounding several Ukrainians.
Due to these tragic events for men and women national teams of Ukraine in saber fencing refuse to take part in tournaments taking place in the Russian Federation and in particular withdraw request Ukrainian fencers to participate in the World Cup "Moscow Saber", which will be held March 21-23 in Moscow.
Among the athletes boycotting the tournament, Olympic champion in Beijing 2008 – Olga Kharlan, Olga and Galina Zhovnir Pundyk, World Champion 2013 team competitions and Alina Elena Voronina Komaschuk, European Championship bronze medalist in the team competition in 2013 Oleg Shturbabin Dmitry Boyko, Dmitry Pundyk and Andrew Berry, as well as honored coach of Ukraine Garnik Davidian and Valery Shturbabin. Fencing Federation of Ukraine expresses its deepest condolences to the family of the deceased Kakurina C . V.