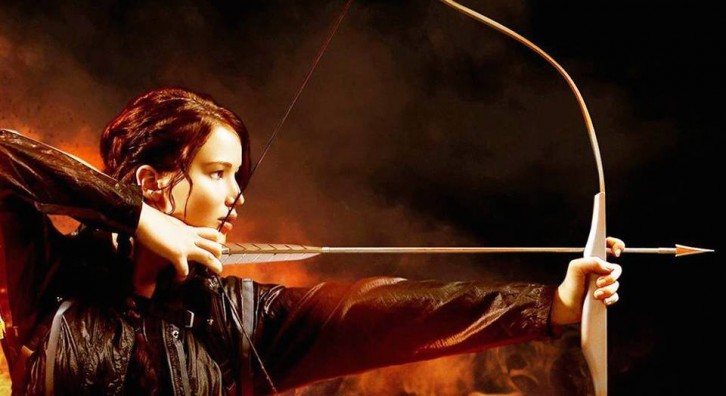 On the eve of the release of the 3rd Hunger Games movie, Mockingjay Part I, USA Archery points to growth in the sport, especially growth in female members. Good things to see from another Olympic sport.
Here is their press release:
COLORADO SPRINGS, Colo. – On the eve of "The Hunger Games: Mockingjay Part I" premiere, USA Archery has released membership statistics proving that archery interest has continued to increase dramatically since the premiere of "The Hunger Games: Catching Fire" in 2013, especially among women and teens.
USA Archery, the sport's National Governing Body, has seen youth memberships increase 121% since November 2013. This is up from the previous two-year period, in which youth memberships had increased 104% between 2011 and 2013.
Female participation in archery has also seen very strong growth. Memberships purchased by women are up 105% in the last twelve months alone. Overall, individual memberships have increased 84% since November 2013, with over 15,800 members today.
"We're very excited to see the tremendous growth of our sport," said Denise Parker, USA Archery CEO and Olympic bronze medalist. "People are connecting with archery more than ever before, and we see that reflected in our membership numbers and event participation.
"Thanks to movies like 'The Hunger Games' and 'The Avengers,' people have tried archery and found it to be a fun sport that they can enjoy throughout their lives. In the past twelve months especially, we've seen huge increases in female and youth participation, and we're excited to see that trend continue."
The organization has also seen a boost in event participation. The U.S. National Indoor Championships and Junior Olympic Archery Development (JOAD) National Indoor Championships experienced a 20% increase in participation from 2013 to 2014. Registrations for the "Outdoor Nationals," comprised of the U.S. National Target Championships and Easton JOAD Nationals, grew 28% in the past year.
Overall, the archery industry has seen steady growth and people are participating in all facets of the sport. The first-ever nationwide archery survey, conducted by the Archery Trade Association, showed that 18.9 million Americans participate in archery, and that 5.8 million of all archery participants were women.
In response to the growth of the sport, the Archery Trade Association, together with industry manufacturers and organizations like USA Archery, recently conducted the first-ever Archery Showdown featuring an archery video competition between YouTube stars Dude Perfect and Brittany Louise Taylor. Together, the videos have had over 12 million views in one week.
For those looking to try archery, the USA Archery website connects people with local archery programming, coaching and the chance to try competitions. For more information, visit http://www.usarchery.org and click "Find It."
With two additional "Mockingjay" films planned, "The Avengers: Age of Ultron" set to debut in 2015, and the advent of the Rio 2016 Olympic and Paralympic Games, it's clear that the bow and arrow sport will remain in the spotlight.
About USA Archery
USA Archery is the National Governing Body for the Olympic sport of archery in the United States. USA Archery selects and trains Olympic, Paralympic, World Championship, and World Cup teams, as well as developing archery at the grassroots level across the United States.  For more information, visit http://www.usarchery.org.