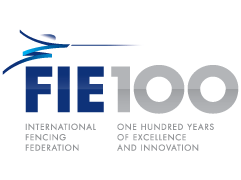 The FIE has announced the locations for the Senior, Junior, and Cadet world championships for the next 3 years. We'll also report on other votes from the FIE Congress on this post.
Today, the annual congress of the #FIE decided the host cities of several fencing Championships of the upcoming years:
-The 2016 Senior World Championships will be held in Rio de Janeiro
-The 2017 Senior World Championships were assigned to Leipzig, Germany
-The 2015 Cadet and Junior World Championships will be held in Tashkent, Uzbekistan, and in 2016 in Bourges.
-The Veterans World Championships in 2015 were awarded in Limoges, France, in 2016 in Stralsund Germany and, the following year, in Maribor, Slovenia.
(Post via teacup on the forums)
We'll keep updating this post with more news from the 2014 FIE Congress.