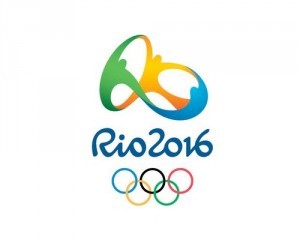 With the 2015 Pan American Fencing Championships in full swing starting on April 17, 2015 the Olympic Qualification season has begun.
Fencers from around the world are competing from April 2015 through April 4th, 2016 for the right to compete for Olympic glory at the 2016 Rio Olympic Games. For the fencing events, a total of 212 athletes will compete across 10 events.
Due to limitations on the size of the events by the IOC, nations are not guaranteed an athlete in each sport – nations and athletes have to compete against not only their countrymen, but others in their region or continent for an Olympic slot.
Since the introduction of Women's Sabre to the Olympic program in 1996, the International Fencing Federation (FIE) has lobbied the International Olympic Committee (IOC) for an additional two medal events to be able to accommodate every fencing discipline. The IOC, however, does not want to add more medals for fencing, so the FIE is left with the choice of which fencing events will not have competitions in the Olympics.
The FIE has chosen to rotate which fencing disciplines will not have the team event and for 2012 the disciplines to feature the individual competition but no team competition are Men's Sabre and Women's Foil.
This leaves 10 total events for the Olympic competition:

Men's Olympic Fencing Events at the 2016 Games:
Men's Individual Epee
Men's Individual Foil
Men's Individual Sabre
Men's Team Epee
Men's Team Foil
Women's Olympic Fencing Events at the 2016 Games:
Women's Individual Epee
Women's Individual Foil
Women's Individual Sabre
Women's Team Epee
Women's Team Sabre
Overall, a total of 102 men and 102 women will qualify for the Olympic Fencing competitions with 8 athlete slots held open for the host country (Brazil) to enter athletes.
How do athletes qualify to fence at the 2016 Olympics?
Because there are some weapons that are hosting a team event in addition to the individual event and some with only the individual event, there are slightly different qualification paths. For Men's Sabre and Women's Foil, only individual results matter and no more than 2 fencers from a country can qualify.
For the other events, the primary qualification is through the FIE Team standings with some additional slots held open for individuals to qualify.
The qualification period is tournaments fenced between April 3rd 2015 and April 4, 2016.
Team Qualification
Teams fencing at the 2016 Rio Olympic fencing competition are composed of 3 fencers. 8 teams will qualify in each team event with Brazil being able to choose to enter a team. (The alternate is not actually an Olympic participant unless they are subbed in.)
Countries qualify their teams for the 2016 Olympics with the following formula (8 total slots):
The top 4 teams in the FIE World Rankings as of April 4, 2016 (slots 1-4)
The highest ranking team from each Olympic zone (Africa, Americas, Asia, Europe). The teams MUST be ranked in the top 16 of the world rankings.
IF a zone does not have a team in the top 16, then the zone loses it's slot and that slot goes to the next highest team regardless of the zone.
IF a country qualifies but declines to send a team, then the next highest ranking team in their zone is awarded the bid (provided those teams are in the top 16)
Example: If we looked at the Men's Foil team rankings as of April 19th, 2015 and used that for Olympic qualification these teams would qualify:
France (#1 World Rank)
Russia (#2 World Rank)
Italy (#3 World Rank)
United States (#4 World Rank)
China (Asia Region – #5 World Rank)
Germany (Europe Region – #7 World Rank)
Egypt (Africa Region – #8 World Rank)
Brazil (Americas Region – #12 World Rank)
In this example, Korea would not qualify a team for the Olympics despite having the 6th ranked team in the world. This is why the Zonal championships in are a crucial step in securing qualification, as they provide a way to earn points directly against competition within the country's own zonal division.
Zonal Championship Dates:
Americas: Pan American Fencing Championships (Santiago, Chile) : April 17 – April 26, 2015
Europe: Fencing Euro 2015 (Montreux, Switzerland): June 6 – June 11, 2015
Africa: African Fencing Championships (Cairo, Egypt): June 11 – June 16, 2015
Asia: Asian Fencing Championships (Singapore): Jun 25 – June 30, 2015
Fencing.Net will be monitoring team rankings after each FIE team and individual tournament to update the qualification standings.
Individual Qualification
This goes into two parts, there is one qualification path for the events with team events and a separate path for women's saber and men's epee. We'll look at the Individual + Team events first.
In these events, 35 individuals will compete. The first 24 are made up of the 3 fencers (the starters) from the 8 qualifying teams.
Next are the top 7 fencers in the FIE individual rankings by Olympic Zone. (2 from Europe, 2 from Asia, 2 from Americas, 1 from Africa.) Only one fencer from a country can qualify in this fashion. No fencers with teams already entered may qualify from this path.
The final 4 spots are reserved for a zonal qualifying competition. At this competition each country that does not have a fencer qualified may send 1 athlete to compete. The top fencers at the event qualify (1 Europe, 1 Americas, 1 Asia, and 1 African zones.)
In no case may there be more than 3 fencers from a single country entered in the individual events.
What about Men's Sabre and Women's Foil?
Because they do not have a team event, the qualification process for these two disciplines differs.
Top 14 in the FIE Rankings with a maximum of 2 fencers per country
The next 8 are filled out by FIE rankings with only 1 fencer per country allowed and filtered 2 from each Olympic zone.
The last 10 qualify from Zonal Qualifying events. Each country that does not have an athlete entered in the discipline can send one fencer. The top 4 from Europe, 3 from Asia, 2 from the Americas, and 1 from Africa qualify.
Finally, Brazil has the ability to use 8 total athlete slots as it sees fit to enter athletes in the Team and Individual competitions. (Note: If they use this to enter a Men's Foil Team AND the 3 individuals in the individual event, that would count as using only 3 of the 8 athlete slots as the top 3 individuals on the team are automatically entered in the individual.)