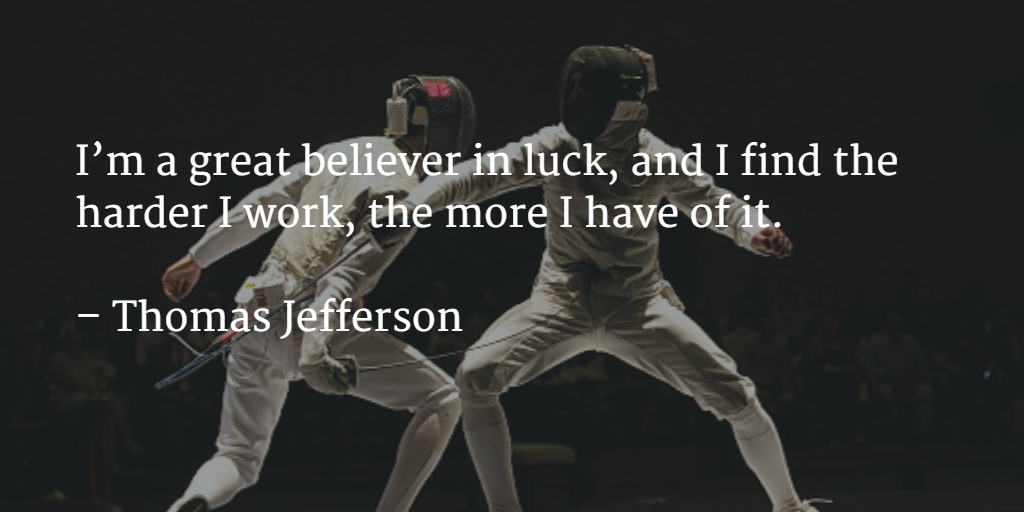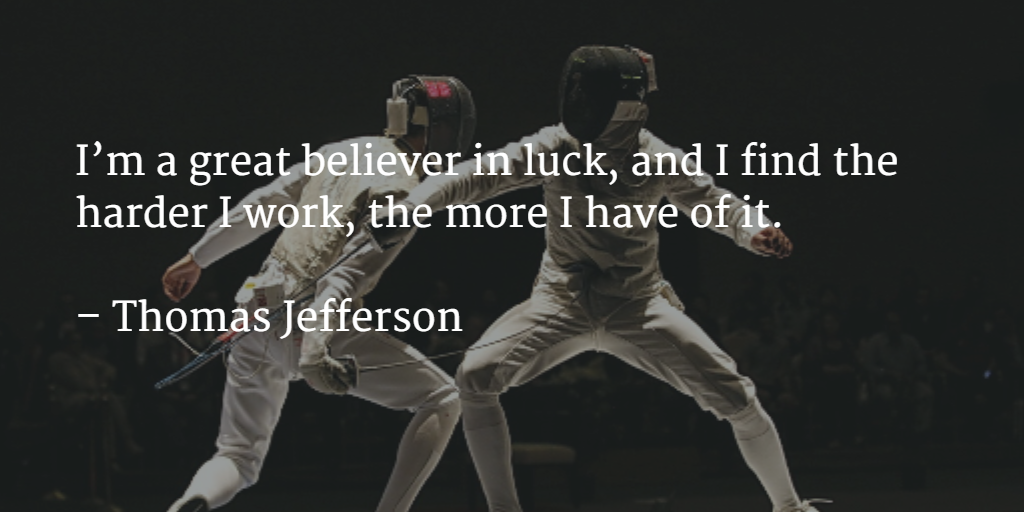 Have you ever had one of those bouts where you attack and miss. Then you go for the attack again – and miss? It's easy to get into a cycle of "I just missed him and he got a lucky touch, I'll just go harder/faster and get it back."
That's the downfall of a lot of fencers – the myth of the lucky touch.
Granted, fluke touches happen, and we should recognize when we score a point more due to the failure in execution by our opponent than by our own prowess. To fall into the same thinking when a point is scored by your opponent just sets you up for losing another point, or more, because you don't adjust yourself appropriately.
I've been burned by this before – just attack faster and get that point on target. 3 lost points later I realize that my opponent has my timing down and is making me miss, but just enough that I didn't recognize that he was making me miss and using my game against me.
I've used it on other people too – get the "lucky" hit and then act like it was unintentional so that they fall into the trap again and again.
In the long run, we create our own luck – and so do the world's best athletes.
What's your perspective on lucky touches? How do you react to them when they happen?
(Photo from our article Alex Massialas wins Cadet World Championship. Photo by S.Timacheff/FencingPhotos.com)