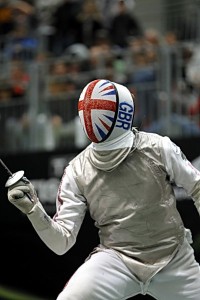 British Fencing gained a boost as they gained a £1 million sponsorship from specialist insurance company Beazley.  The partnership, part of a 5 year deal, represents a 32% increase in British Fencing's funding.  The money is much needed to provide additional support to British fencers as they look to perform in the London 2012 Olympic Games.
The deal comes at a good time, as fencing was one of 8 sports to have their funding cut following the British government's 2009 budget shortfalls.  Fencing's budget was cut by 59% at the time.
British Fencing's goal is for one medal in 2012.  Given the performance of the Men's Foil team, the burden of medal performance is being placed on that team and individual foilist Richard Kruse.  The extra funding will allow British Fencing to expand training sponsorships to double the number of athletes receiving enough funding to concentrate full time on fencing.
The BFA also has a goal of increasing membership in the fencing association by 6,000 members.
Related Stories: