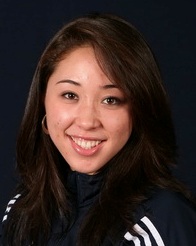 Part of our fencing news roundup for the week we'll look in on the collegiate athletes as the final weeks of the NCAA competitive season kick in.  There are several NCAA meets this weekend: My alma mater UNC goes up against Duke at the Duke Duals, Harvard looks to solidify their ranking as they join 3 other top-10 teams at the Ivy League Championships.  Meanwhile UC San Diego hosts Arizona State University and UC Irvine at the UCSD Duals and on Sunday Rutgers hosts the MACFA Duals.  CollegeFencing360.com is already geared up to provide coverage of the events.
Meanwhile the weekend is packed with Senior and Junior World Cup events as well as some Cadet level events.  (We'll cover those a little later today.)
Now here's some of the news you may have missed:
Penn State senior fencer Doris Willette looks to 2012 games
Willette started fencing at age 9, and has since achieved two national championships (2007 and 2009) and the title of All-American in 2007.  Also a member of the U.S. Junior World Team in 2005 and 2006, she won the World Cup in 2006.  That year she also competed as a member of the U.S. senior team at the 2006 World Championships.
The highlight of her career was the 2008 Olympics in Beijing, where she attended as an alternate.  Willette now looks forward to London 2012, and will start training after graduating from Penn this spring.
British fencer hopes to medal in 2012 games despite training facilities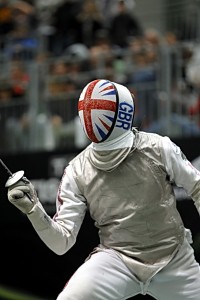 British fencer Richard Kruse, ranked 10th in the world, is one of Great Britain's best hopes for a fencing medal in the upcoming London 2012 games.  However, a black cloud hovers over his training.  A competitor in men's foil, Kruse believes that the lack of adequate international standard training facilities will be a serious obstacle on his way to a medal.
With only three fencing pistes at their current training facility, of which none are full-length, Kruse and his teammates are having a difficult time preparing for the tough competition ahead.
Kruse and others hope post-2012 will see Great Britain finding a long-term solution for fostering Olympic-level fencing.  Until then, they will make do with what they have, and hope for the best.
Tufts Looks to Qualify 5 for Regional NCAA Tournament
With two meets to go before the regional tournament, the Tufts fencing squad are poised to send five members to compete.  Coach Ariana Klinkov is excited at the prospect of sending so many fencers to the NCAA Northeast Regional Championships.
Epeeists Georgia Ranes (senior), Coryn Wolk (senior), and Abigail Hepworth (sophomore) are expected to qualify for the tournament.  Two sabre fencers, Sarah Danly (junior) and Julia Hisey (freshman), also have a good chance of making it as well.