Stephen Colbert was spotted on Capital Hill wearing fencing gear. He was filming a segment for Comedy Central's Colbert Report  on Friday.
Two photos were posted to Facebook showing Colbert and Rep. Marcia Fudge (D-OH).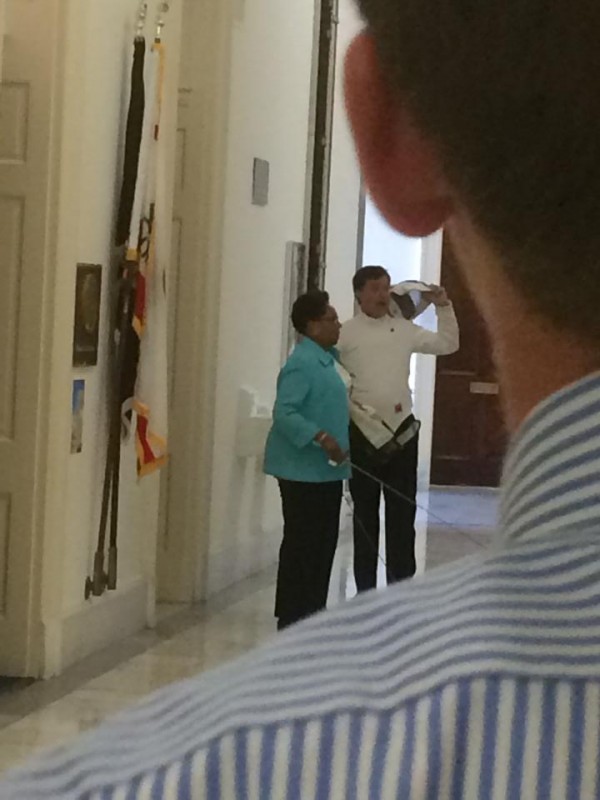 The congresswoman's office confirmed that she was participating in Colbert's "Better Know a District" segment. She participated in fencing in high school, hence the fencing attire from Colbert.