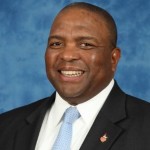 The Path to Becoming an International Referee with Derek Cotton
Wednesday, October 08, 2014
7:30 PM – 9:30 PM (Eastern Time)
Webinar Link: https://www.anymeeting.com/AccountManager/RegEv.aspx?PIID=EB50DD8785493C
Learn more about how to progress to become an international level referee in this online seminar with Derek Cotton.
Join USA Fencing FOC member and former FIE Arbitrage Commissioner Derek Cotton as he discusses the path that American officials can take to becoming an international referee. The session is available to all American fencing officials, and will offer the opportunity for a town-hall style question session after the presentation.
Derek Cotton he has refereed for the United States in two different Olympic Games, and also served on the international refereeing Arbitrage.