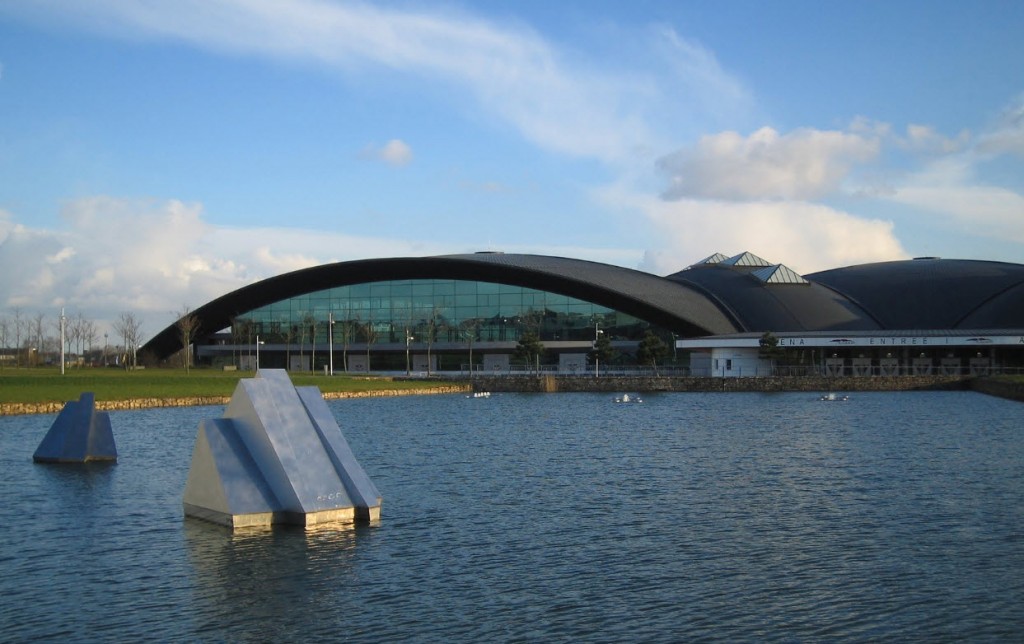 The Junior Men's Epee World Cup Circuit kicks off at the Centre National Sportif et Culturel un Luxembourg on Saturday, Sept 20th.
The event will also be the FIE debut of FencingTime as the tournament software – and FencingTime founder Dan Berke will be in attendance.
The event features several of the top Juniors in the FIE rankings with Justin Yoo as the top-seeded fencer from the USA competing. Yoo, who is 7th on the current FIE Junior World Rankings, is the 3rd seed for the event.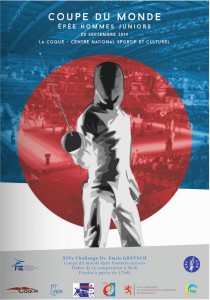 The tournament includes 209 fencers from 25 countries. The tournament will start off with a seeding round of pools of 7 fencers who fence 5 touch bouts. The top 150 fencers total will be promoted to a direct elimination table for the DE bouts of up to 15 touches.
You can follow the event live via the results page of the web site at: http://gretsch2014.weebly.com/reacutesultats.html
FencingTime is already set up and featured on the venue jumbotron – said Dan Berke via Facebook today:
This is the national sports center in Luxembourg. It's a really cool venue!

Jumbotron, four monitors around the hall, one downstairs in the hall with 8 more strips, one in the ref lounge (split screen with the tournament and new referee strip assignments), and one (of course) by the bar.

via Facebook
Fencers entered: