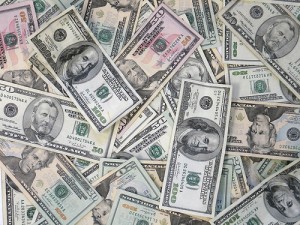 Putting in a relatively small amount of time and work, we were able to cut our hotel costs traveling to national events this season almost in half by using an alternative to THS, USA Fencing's recommended hotel booking service, now been replaced by iSol.
Instead, we just used Priceline's 'Name your own price' feature. The best part is, most of the time we reserved rooms in the hotel that was designated the event headquarters.
Here are the steps we followed so you, too, can save money on your next trip:
Identify the "host" (or headquarters) hotelThis is done on the iSol website. You can find the Richmond NAC here. For this event, the Marriott Richmond Downtown is designated the Headquarter hotel.  (The HQ hotel is listed at $134/night and the Holiday Inn Express 0.6 miles away is $119/night)
Determine Priceline's number of stars for the headquarter hotelHead to Priceline.com. Click on "hotels' and in the drop-down box for "search for hotels near" select "a U.S address". Enter the address for the event convention center. For Richmond, this address is:
403 North Third Street
Richmond, VA 23219Be sure to also include the number of rooms you'll be reserving on this page as well.If you need help finding the address, it is usually on US Fencing's page for the event.Click on "search" and briefly scroll down to locate the Marriot Richmond, and you can see that Priceline places this hotel at 3.5 stars.
Locate the bidding zone for the hotelOn the same page, scroll back up and under "Star Rating" select the number of stars for the headquarter hotel. Next, click on update hotel list and then on the Map View tab at the top of the page. Zoom in to see the street names around the headquarter hotel.Now, open a new tab in your internet browser and again go to Priceline.com. You can reuse the same search info, but this time click on "best deal" or "name your own price." This will bring up a list of colored areas on the map. Select ONLY the area that contains the headquarter hotel. For Richmond, this is the Downtown Richmond area.
Place your bidUnder step 2 below the area selection, select the number of stars the headquarter hotel has. Remember for Richmond, this is 3.5.From the map earlier, you can see that there is one other hotel that also fits this description, the Doubletree Hotel which is 0.25 miles further away from the venue. Since the Doubletree still meets our needs and is the only other option besides the headquarter hotel in the area, we'll go ahead and place a bid for our rooms.
In the orange box, name your own price!  (We've successfully bid for hotels with as low as $50 a night.)Fill out all the necessary account info. Note that you DO have to give payment info before you know which hotel you get, so double check your work before you submit your final bid. If your bid isn't accepted at first, don't be discouraged. You can place a bid every 24 hours. If your bid keeps being rejected, you might have to raise your price just a little, but you should still see significant savings from the original cost of the rooms.
For reference, here is what Fencing.Net staff paid for hotel rooms in the 2010-2011 season:
 NAC A – Cincinnati, OH: Millennium Hotel @ $50 / night
NAC B – Milwaukee, WI: The Pfister Hotel @ $65 / night
NAC C – Dallas, TX: Reserved host, but we were unable to attend. Reservation refunded for credit applied to next event.
Junior Olympics – Dallas, TX: Sheraton Dallas Hotel @ $60 / night
NAC D – Detroit, MI: Courtyard By Marriott Detroit Downtown @ $70 / night
Summer Nationals – Reno, NV: Peppermill Resort Spa And Casino @ $55 / night
These bids were some of ours.  Other Fencing.Net forum members landed their own successful bids, sometimes even better than what we were able to get.  (Detroit, for instance, was one NAC where we started the bidding process too late and ended up paying more than our target rate, but still less than the published THS rates.)
How about the upcoming Richmond NAC?  Our early thread on hotel bids include some good additional tips:
For past Richmond NACs, I was able to consistently Priceline the Omni (4 star) for $50 a night. It's the only hotel Priceline lists as 4 stars in the downtown area, so it's pretty much a sure thing if they accept your price.
If you know how, you can "walk up" your bid in Richmond.  Betterbidding.com includes a good write-up of how to do rebids and is a valuable resource when scouting out successful bidding ranges for other cities.
It's also useful to use the Hotwire hotel lists on betterbidding to see if you can identify if the Marriott or Doubletree are being offered on Hotwire and for how much. It's typical that you can get bids accepted on Priceline for less than what Hotwire offers.
Why go with the iSol published rates?
If you can save $50 or more per night on your hotel fees, why would you go with the iSol negotiated rates for your hotel?  Based on feedback that we received, it boils down to convenience.
With iSol, you can cancel your room reservation if you need to, provided you do so prior to 30 days from your first night's stay.  Here's the quote from the iSol Terms and Conditions:
Reservations made through iSol Event Partners Housing may be cancelled up to 30 days prior to the first day of the event to avoid any penalties. If a reservation is no longer required and the reservation is not cancelled within the stated time frame, the rooms shall be released and the credit card on file will be billed a penalty charge of one night's room and tax per room.
With Priceline, we were able to cancel our Dallas NAC bid due to the ice storm that grounded us and apply that to our next event.  (Having a consistent history using Priceline helped our cause.)
Also, with Priceline, you're given a room but are not guaranteed the room type.  We've been able to get rooms with two double-beds on almost all of our trips.  It helps to check in early on the first day of your stay and be nice to the desk staff to get your preferred room type.  We also tend to call our assigned hotel the day we win our bid to make any special requests.
With iSol, you're paying retail, so you choose the type of room up-front.
The last advantage of iSol is that you know exactly which hotel you are getting.  With Priceline, you can do all of the research on betterbidding.com or other travel sites to have a reasonable expectation of where you're going to end up, but if there are multiple hotels with the same star rating, then Priceline gets to choose where you'll end up.  For those fencers that want to make sure they are in the "host" hotel for team travel and social reasons, that could swing your decision.
What we found over the course of the season was that we could save a significant amount of money by bidding through Priceline for our NAC hotel stays.  While we didn't always end up at the host hotel, we were within a convenient distance to the venue and got to catch up with our friends and teammates without paying $100/night on our hotel rooms.
Good luck this season in your fencing and in your travels.