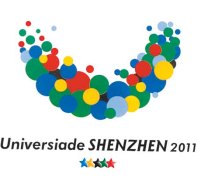 This weekend marks the start of the fencing competitions at the 2011 Universiade, commonly referred to as the World University Games.  The Universiade is held every four years in the year preceding the Summer Olympic Games.
Fencing events at the 2011 Universiade will include 12 events: individual and team versions of men's and women's epee, foil, and sabre.
The United States is sending a full contingent of 24 fencers selected based on eligibility and results from Division I NAC events and World Cup/World Championship events.  NCAA results play no part in the selection for this event.
Penn State University was chosen to lead the delegation for the US.  The US Coaching staff will be led by Emmanuil Kaidanov and includes Wes Glon, Victor Svatenko, and Gia Abashidze.
Team USA will send 24 athletes to the 2011 World University Games.:
Men's Epee
Nick Vomero – St. John's University
Clifford Fishler – University of Pennsylvania
Daniel Tafoya – Ohio State University
Adam Watson – St. John's University
Men's Foil
Miles Chamley-Watson – Penn State University
David Willette – Penn State University
Ariel DeSmet – University of Notre Dame
Turner Caldwell – Stanford University
Men's Saber
Aleksander Ochocki – Penn State University
Jeff Spear – Columbia University
Daniel Bak – Penn State University
Adrian Bak – Penn State University
Women's Epee
Kelley Hurley – University of Notre Dame
Courtney Hurley – University of Notre Dame
Susie Scanlan – Princeton University
Holly Buechel – City College of New York
Women's Foil
Doris Willette – Penn State University
Ambika Singh – Princeton University
Hayley Reese – University of Notre Dame
Eve Levin – Princeton University
Women's Saber
Lian Osier – University of Notre Dame
Nicole Glon – Penn State University
Faziah Muhammad – New Jersey Institute of Technology
Emily Cheng – Ohio State University