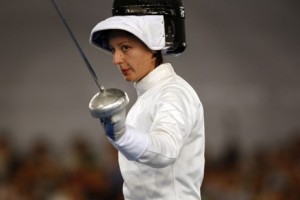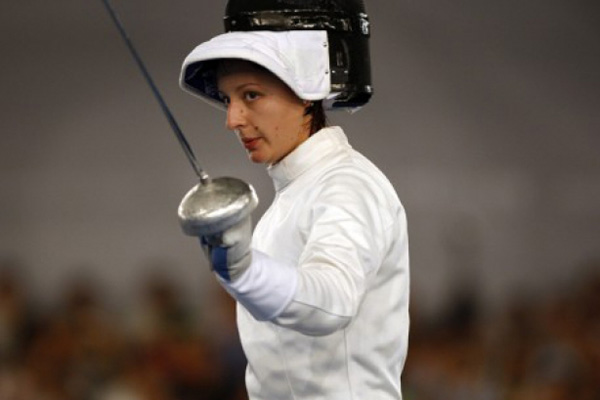 Ana Branza Claims Gold, Szasz Upsets for Silver
Ana Maria Branza (ROU) earned her second individual gold medal this weekend while also edging past Yujie Sun (CHN) to claim the top spot in world rankings to close up the season. Sun drops down to 2nd after a 9th place finish, while Shin A Lam (KOR) remains 3rd after her 10th place finish.
Branza came in to the Copa Villa La Habana Grand Prix ranked 2nd in initial seeding. She faced off against the only Team USA member in attendance, Amanda Sirico, in the table of 64, starting off the competition with a strong 15-5 victory. Branza then matched up against Francesca Quondamcarlo (ITA) in her table of 32, winning by a closer 15-11 margin. Branza's winning streak continued with a slight easier bout against Lyubov Shutova (RUS) in the table of 16 with a 15-9 victory.
Things got a little sticky in the quarter finals for the Romanian when she was almost upset by 24th seeded Beate Christmann (GER), but came through with a 10-9 victory. Anna Sivkova (RUS) was matched up against Mingfang Yin (CHN) in her quarter final match and came away with a smooth 15-6 victory as well as a guaranteed spot on the podium. Her entrance to the finals was blocked though by Branza, who won their semifinal bout 15-10.
13th seeded Emese Szasz (HUN) created an upset in the table of 16 when she won her bout against 3rd seeded Shin A Lam 15-9. Her luck continued against Tiffany Geroudet (SUI), winning their quarter final match 14-12. At the same time, 47th seeded Simona Pop (ROU) made an even bigger upset when she won her bout over top seeded Yujie Sun 15-12 in her table of 16. Her luck ran out though in the quarter finals against Tatyana Andryushina (RUS), with the Russian out-touching her in a close 15-14 match.
This set Szasz up against Andryushina in the semifinals, with Szasz continuing her incredible win streak with a 15-8 victory. Szasz was finally shut down in the finals by Branza, who won their gold medal match 15-10. Szasz's 2nd place finish brought the Hungarian up to 8th in world rankings, while Branza's title inched her ahead of Sun to become the top women's epeeist of the season.