Yiwen Sun defeated Ana Maria Popescu in a tight 11-10 bout to earn her first Olympic Gold medal. Yiwen, who earned a Bronze in Rio 2016, came into the event 4th seed to upset world ranked #1 and four time Olympian Popescu in the final match. The bout was very close, with a touch from Popescu to tie it up 10-10 in the last few seconds. Yiwen closed the bout out with a single touch before extra time expired. To enter the final bout, Yiwen defeated Aizanat Murtazaeva of the Russian Olympic Committee 12-8.
Popescu, the Silver Medalist in Tokyo, also won an individual Silver in 2008, but despite being a regular favorite, has yet to secure a Gold as an individual. Popescu defeated Katrina Lehis of Estonia 15-11 to make the finals.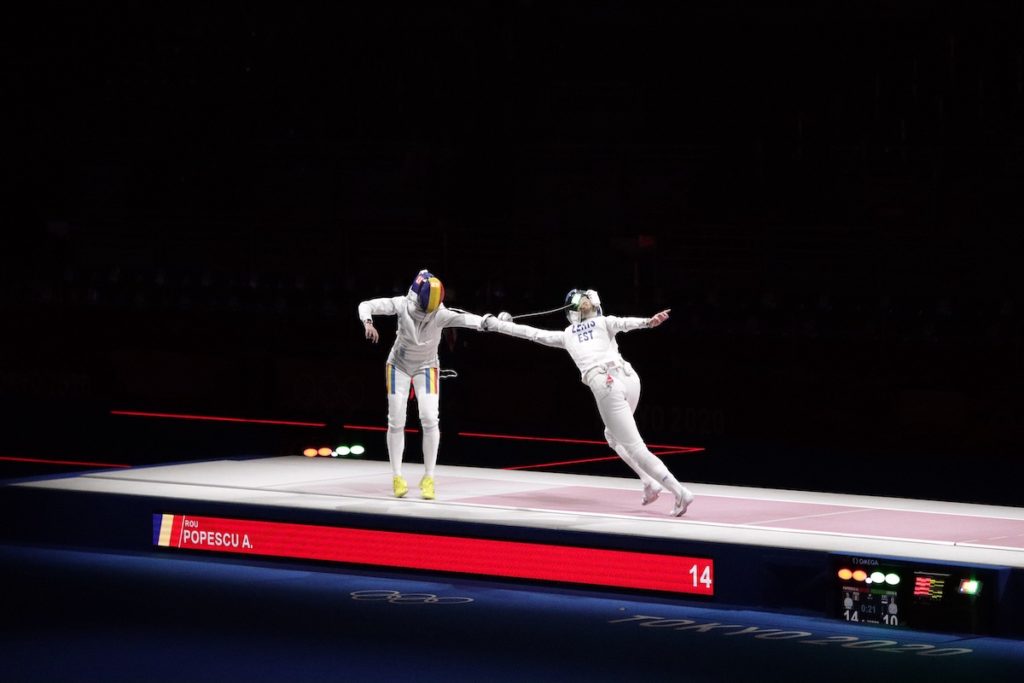 Bronze was secured by Lehis over Murtazaeva by a dominant 15-8 score. This was Lehis' first career Olympic medal. The 19 year old Murtazaeva far overperformed expectations in her first Olympic Games despite not taking home a medal – she entered the event ranked 258th in the world.
For Team USA, Kelly Hurley performed the best with a top 16 finish, losing 15-14 to Murtazaeva. The bout itself was a very close one going to full regulation time and a nail biting last minute tying touch scored by Kelly to even things up at 14-14. Murtazaeva managed to squeeze out the win in overtime.
Both other US Fencers went out in the 32 – Courtney Hurley to Zhu Mingye 8-15, and Katherine Holmes to Song Sera of South Korea 12-15.
Full results can be found here. The Women's Team Epee event will be held July 27th starting at 11:25AM JST.