The Tokyo 2020 Olympics kicked off today, July 24th, and the fencing events were immediately underway. 42 countries with 212 fencers are coming together to compete across 12 events at Hall B of the Makuhari Messe Event Hall.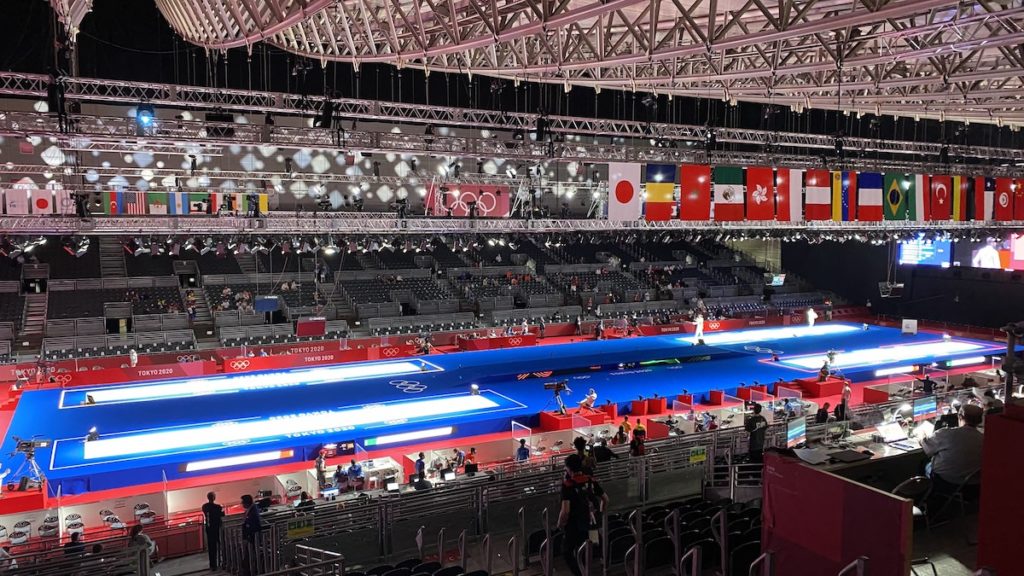 This event is the first Olympics that the sport has a full array of medals to represent all 12 events – Men's and Women's Foil, Epee and Saber; both team and individual. Previously, events were rotated on a schedule due to being 2 medals short. Now, thanks to a push for a more full gender representation in all Olympic events, there will be 12 events across 9 days of competition. The individual events double up, while a full day is dedicated to each team event. The full schedule of events can be found here.
These Games are still officially known as the 2020 Olympics, even though they are being held in 2021 due to a one year delay from COVID-19. Sometimes referred to as the "2020ne" Olympics, the games have a complete ban on both foreign and domestic spectators, creating an unusual dynamic at what was expected to be the most popular and populated Olympic Games ever.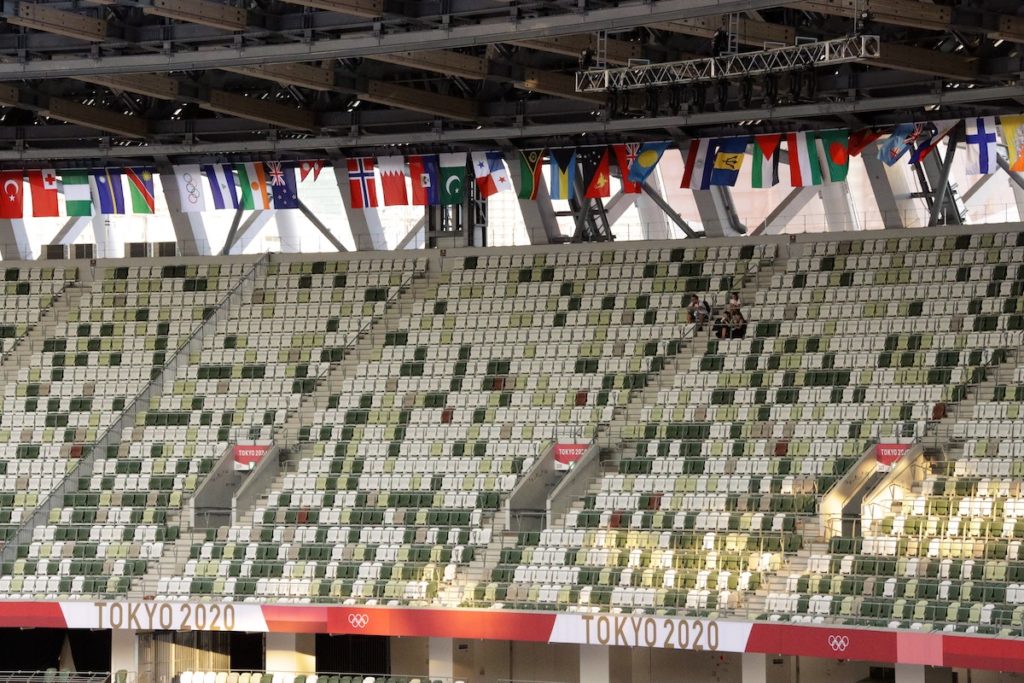 In terms of prospects for USA Fencing, Men's Foil has the highest chance of medaling both in individuals and, in particular, the team event where they have been dominant since the Rio Olympics in 2016. To give an example of the depth of the US Men's Foil team, Race Imboden is currently #4 in the world and is the alternate for the team, having narrowly lost the third team spot and the privilege to fence in the individual competition to Olympic newcomer Nick Itkin. The team is rounded out by world #2 and repeated Olympian Gerek Meinhardt, and Rio 2016 silver medalist Alex Massialas. The all-star US team currently has a 30% point margin ahead of second place France, and a 60% points margin above third place Italy – they're very solidly world #1 and consequently a very safe bet for a medal.
The next most likely contenders for a medal are Women's Foil and Women's Saber. Although the individual prospects are not quite as strong as the Men's Foil team and neither teams are, both Women's Foil and Women's Saber have produced good results lately, and have the deep experience and ability to upset any team.
Team USA's Women's Foil team won a World Championship Gold three years ago, and has been a consistent podium contender ever since. The team is anchored by Lee Kiefer, who is attending her third Games here in Tokyo and has been a repeated presence at the top of Women's Foil for a long time, with many accolades and awards under her belt including being ranked world #1, but has never quite managed to finish on the podium at the Olympics. The team is rounded out by Nicole Ross, who is also a world cup medalist and London Olympian with long experience, and first time Olympian Jackie Dubrovich whose international career is comparatively newer. The team alternate is Sabrina Massialas, a first time Olympic participant who very likely would've had a spot on the Rio Olympics team if there was one – Women's Team Foil wasn't contested due to medal rotation.
Team USA's Women's Saber team also has deep experience – the team is anchored by world #6 Eliza Stone, who has been putting up solid international results for a long time and narrowly missed qualification for the Rio Games. Mariel Zagunis, world #9, is also on the team and will be fencing in her fifth Olympics in search of even more hardware. And rounding out the team is Dagmara Wozniak, Rio Bronze Medalist and three time Olympian. The alternate is two time NCAA Champion Francesca Russo.
Both of these squads have a track record of producing results at the elite levels, and both are also major podium threats as full teams, as well as in the individual events.
The remainder of Team USA is, of course, full of the best in the country, but are simply comparatively a bit newer to the Olympics, less experienced internationally, or not putting up consistently strong results in the season or two leading up to the games. Their seeds will also put them on a tough (but achievable!) road to the medal rounds, requiring them to defeat a number of the world's best in their events just to progress.
We wish everyone luck and an hope the team has an amazing experience during this historically unique Olympic Games!