Aron Szilagyi of Hungary defeated Luigi Samele of Italy 15-7 Saturday night in Tokyo to earn his third consecutive Gold Medal in Individual Men's Saber (2012, 2016, 2021). He becomes the first man ever to achieve this feat, with Valentina Vezzali being the first and only other fencer to do the same. He overcame Jose Quintero of Venezuela 15-7 to make the top 16, Mojtaba Abaedini of Iran 15-7 to make the top 8, Ali Pakdaman of Iran 15-6 to make the semi-finals, and Sandro Bazadze of Georgia 15-13 before facing off with Samele for the Gold.
Samele won his first individual Olympics medal with his Silver. He won a Team Bronze in 2012, and has been a consistently well-performing high level fencer for almost two decades, floating around the top 10-20 in the world ranks almost since his debut, but has only picked up two World Cup individual event golds during that time.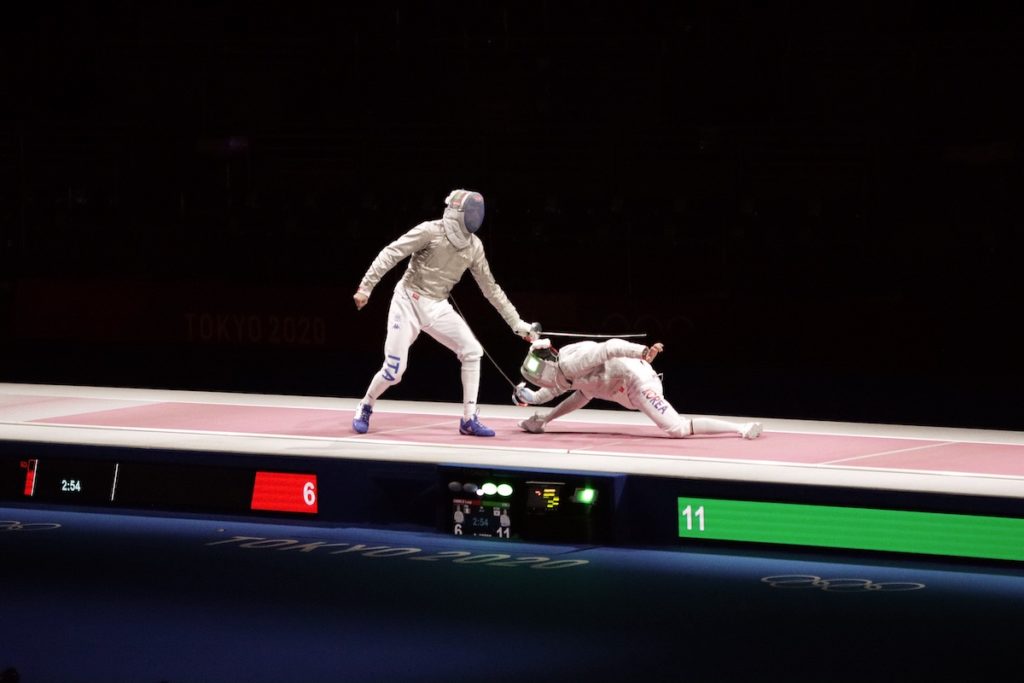 In the Bronze medal bout, Kim Junghwan of South Korea defeated Sandro Bazadze of Georgia 15-11 to earn his place on the podium. Kim also won Bronze in the Rio 2016 Olympics, making this his second Olympic medal for his individual performance.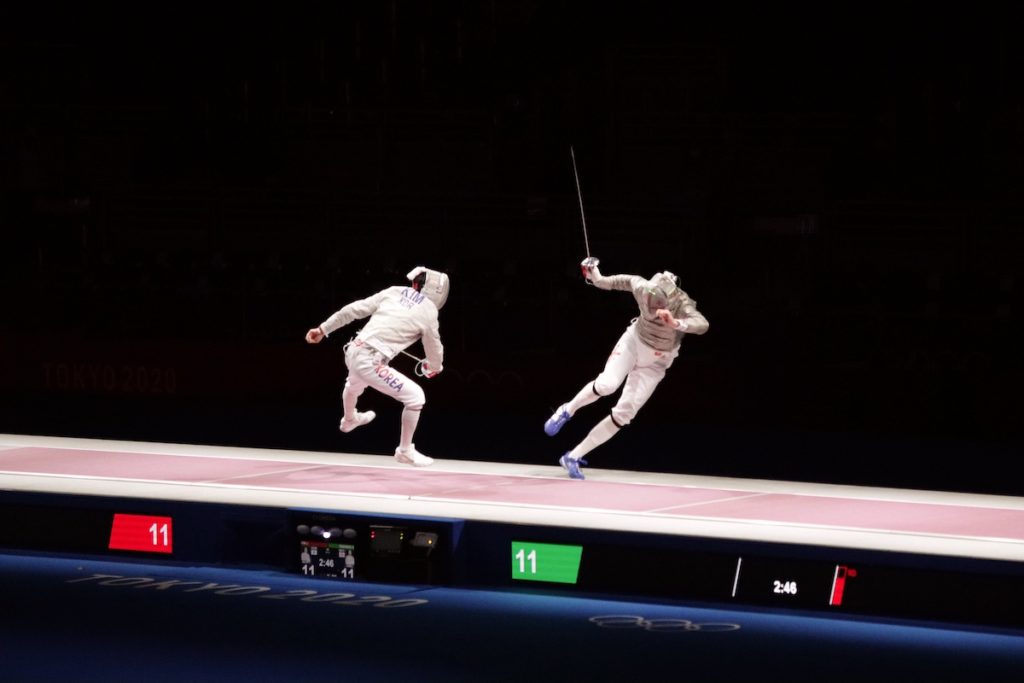 For Team USA, the day was less successful – Andrew Mackiewicz won his round of 64 bout against Tomohiro Shimamura of Japan 15-13, but lost in the 32 to 2019 World Champion Oh Sanguk 15-7; Daryl Homer had a bye into the 32 and lost 11-15 to Mohamed Amer of Egypt; and Eli Dershwitz fell 9-15 to the eventual Bronze Medalist Kim Junghwan.
Full results can be found here. Men's Saber Team will be contested July 28th at 10am JST.