Lee Kiefer of the United States upset world ranked #1 Inna Deriglazova of Russia by a score of 15-13 to win her first Olympic Gold Medal in Tokyo today. In a very intense bout highlighting the stylistic differences between the two, the score was close the entire time with each fencer pulling ahead back and forth during different parts of the bout. Kiefer gained a late lead in the bout and managed to close things out, taking home the historic top title and indicating a potentially strong performance from Team USA in the Women's Foil Team event later in the week.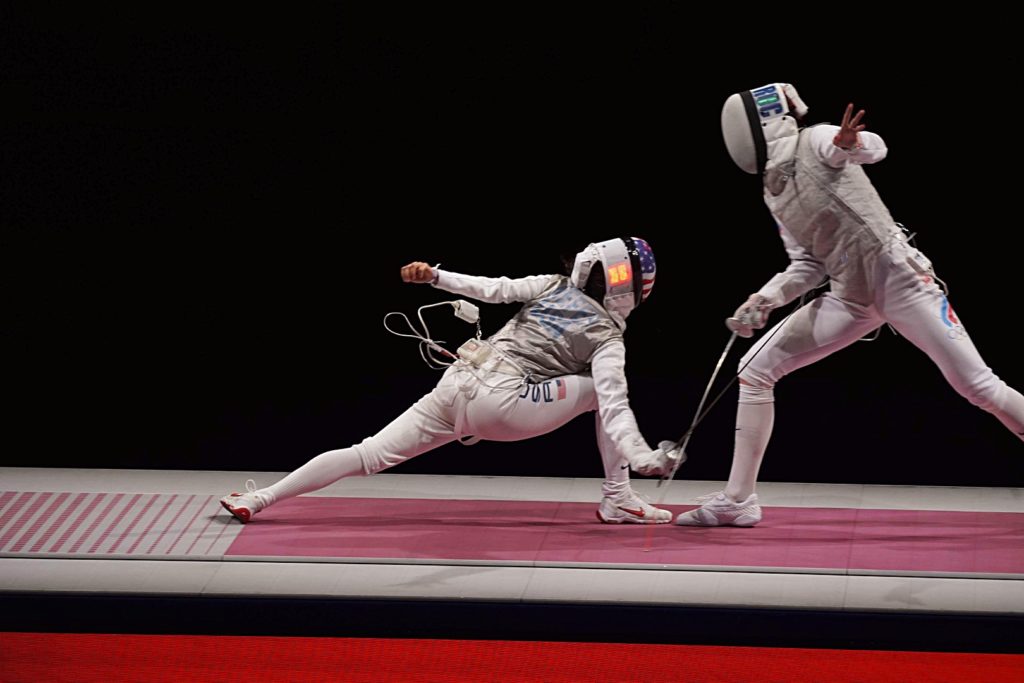 Kiefer, a 3-time Olympian, is the first ever American Women's Foilist to win any individual medal at the Olympics. Over the years she has, generally speaking, stayed near the top of the world rankings (in 2017 she became the first American to hold earn world #1 in Seniors), but has only ever produced an individual medal once before at a championship level event – a Bronze at the Catana World Championships in 2011.
Earlier today she defeated Larisa Korobeynikova of the Russian Olympic Committee in a very decisive 15-6 in the semi-finals.
Deriglazova is an established force to be reckoned with in Women's Foil. She won the Gold in Rio 2016, and has won the World Championship title 3 of the 4 previous times the event was held. She has ended the past 5 seasons in a row ranked #1 in the world. She's the odds-on favorite for any event she's in. This event further demonstrates her dominance over modern women's foil, as she dispatched her bouts with relative ease all the way up until the Gold medal match. She defeated Alice Volpi of Italy 15-10 to reach the finals.
Kiefer managed to find time to train for the Tokyo Games while also juggling a medical school at the University of Kentucky School of Medicine during the COVID-19 pandemic. She's married to Men's Foil Olympian Gerek Meinhardt who will be competing tomorrow, July 26 JST, in the Men's Foil individual event.
For the Bronze, Korobeynikova defeated Volpi in a tense bout 15-14 with a calculated counterattack, stepping in to avoid Volpi's repeatedly effective shoulder flick. This is the only international individual medal that Korobeynikova has earned in her fencing career, though she has earned a few medals as a member of the Russian team.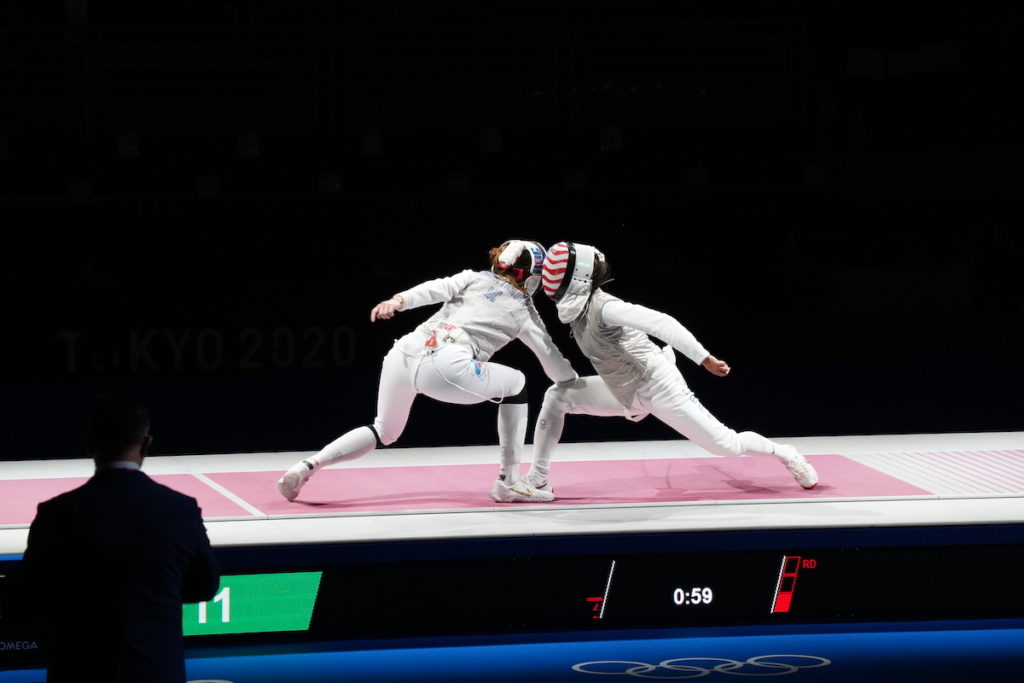 Other Americans didn't fare quite as well as Kiefer, though did respectably given their seeds. Nicole Ross won her round of 32 bout against Irem Karamete of Turkey 15-5, but lost her round of 16 bout to Ueno Yuka of Japan 9-15. Jacqueline Dubrovich lost her round of 32 bout against Leonie Ebert of Germany in a hearbreaking 14-15 loss following a 3 point rally to tie up the score. This was Dubrovich's first Olympic Games.
Full results can be found here. Women's Foil Team will be held July 29th, starting at 10:30AM JST.