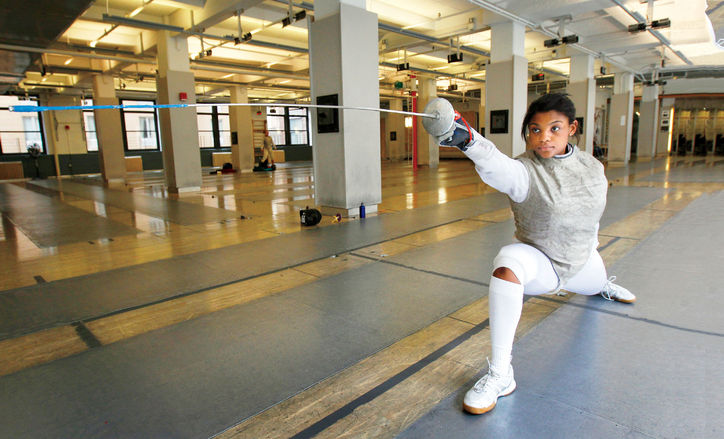 Nzingha Prescod announced today via Facebook that she'll be appearing in the upcoming Glamour magazine feature on Top 10 College Women.
Looking at the site, this isn't your sports or celebrity magazine list of "10 hottest" but an honoring of the achievements of college juniors and is sponsored by Conde Nast. Prescod is highlighted as a member of the 2012 US Olympic Fencing team as well as for her goals to have a career as a political strategist.
Glamour includes the following description of the "Top 10 College Women" search:
Since 1957, Glamour has chosen the most impressive female students in America to honor in their annual Top 10 College Women Competition. This competition recognizes the exceptional achievements and academic excellence of female college juniors to be rewarded for their leadership roles on campus and in the greater community.

If you're making a difference in the world, we want to know about it. You could win $3,000 plus a trip to New York City. Each winner receives a three-night trip to New York, including round-trip coach airfare from the major airport nearest her home. Approximate retail value of the prize is $5,000 depending on the exact itinerary. Winner must be able to travel to New York on the date determined by Glamour or an alternate winner may be selected.
View the online entry here: http://www.glamour.com/inspired/2014/04/nzingha-prescod-top-10-college-women-2014