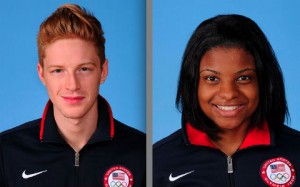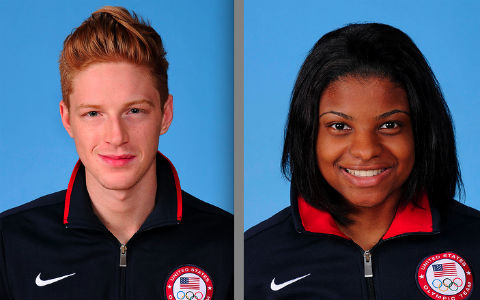 Nzingha Prescod made U.S. Fencing history this past Saturday when she won the Marseille Foil Grand Prix, becoming the first U.S. women's foil fencer to do so at a Grand Prix event. Joining her in the top 8 was her teammate Lee Kiefer, finishing 6th. Meanwhile Race Imboden returned to his first podium spot since the 2012 Pan Ams with a 1st place finish at the Havana Foil World Cup. Race's victory is the first for a US Men's Foilist since Cliff Bayer in 2000.
Initially seeded 10th in the tournament, Prescod was exempted from the pools and preliminary tables on Friday and opened strong Saturday with a 15-7 victory over 2013 Junior World Champion Camilla Mancini (ITA) in the table of 64. In the table of 32 she defeated Viktoria Kozyreva (RUS) 15-11, and then edged Ysaora Thibus (FRA) 15-14 to continue on to the quarter-finals.
Standing between Prescod and advancement to the semi-finals and a possible podium finish was 2nd world ranked fencer Inna Deriglazova (RUS, who has had four 1st place finishes this season. The American managed a 15-12 win and went on to fence Corinne Maitrejean (FRA) in the semifinals, claiming a close 15-14 victory. Now guaranteed a podium finish, she is the first U.S. female foil fencer to do so since Iris Zimmermann in 2004.
Meanwhile, her teammate Lee Kiefer won both her bouts 15-8 in the table of 64 and table of 32 against Flora Tran (FRA) and Saskia Loretta Van Erven Garcia (COL), respectively. Moving on to the table of 16, she defeated Hee Sook Jeon (KOR) 15-11. Her win streak ended in the table of 8 against Carolina Erba (ITA), where she lost 15-9. Erba went on to fence Carolin Golubytskyi (GER) in the semifinals, losing a close bout 15-14.
Prescod went on to the gold medal bout against Golubytskyi, where she came away with a 15-12 win. Nzingha Prescod is the first U.S. women's foil fencer ever to win gold at a Grand Prix event. The finish moved her up to the 8th place spot in world rankings.
Across the pond, Imboden was reminding everyone just why he was 4th in world rankings last year. He had been unable to break through the table of 16 the past seven events on the World Cup circuit this year. This weekend he finished his rough season with a gold medal at the Havana Foil World Cup.
Beginning the tournament with a 7th initial seeding, Imboden was matched up against his Team USA teammate Michael Dudey in the table of 64. After a solid 15-6 win, Imboden inched his way into the quarter-finals after two close 15-14 bouts against Minkyu Kim (KOR) and Jun Heo (KOR) in the table of 32 and table of 16, respectively.
Meanwhile his teammate Gerek Meinhardt (initially seeded 1st in the tournament) began with a smooth 15-5 victory over Joao Antonio Souza (BRA) in the table of 64. After a 15-6 win in the table of 32 over Vincent Simon (FRA), Meinhardt lost to Ryo Miyake (JPN) 15-10 in the table of 16 and placed ninth. Miyake went on to fence Imboden in the quarter finals, with the American squeezing by with another 15-14 victory. Things got a little easier for Imboden in the semifinals with a 15-8 win against Alexey Khovanskiy (RUS) that secured him a podium spot and ticket into the finals.
In the gold medal match, he went up against Giorgio Avola (ITA). Avola led most of the bout, nearly securing victory when the score became 14-10. But Imboden bounced back to win 15-14 with five nail-biting touches, earning him the top spot on the podium and a break into the top 10 world rankings.
With this weekend wrapped up, the future is currently looking bright for the U.S. Men's Foil Team. Three of the four members hold top 10 world rankings: Gerek Meinhardt (4th), Alexander Massialas (8th), and Race Imboden (9th). Miles Chamley-Watson, the fourth member, is ranked 19th. Collectively they have earned six individual medals for the U.S. this season, and look to be back on the podium at the Senior Worlds and the Pan Am games.