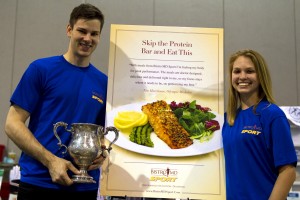 US Olympic sabre fencer Tim Morehouse has announced a sponsorship by BistroMD, a company that provides diet home meal delivery.
For those following Tim's blog, there have been hints of the upcoming sponsorship announcement.  The sponsorship was apparent at the 2010 US Fencing Summer Nationals when Tim Morehouse signed autograph cards provided by BistroMD at the Fencing.Net booth.
This is part of a strategy that Morehouse started soon after he returned from the 2008 Beijing Olympics.  In discussions with Fencing.Net, he recounted the sponsorship deals that athletes in other little known sports such as bobsledding were able to pull down and how he was focused on getting sponsors to fund his training costs leading up the the 2012 London Olympic Games.
Morehouse has reported the sponsorship on his blog, as well as several postings focusing on his transformation from a "Small Sport Olympic Athlete to a Business."  This looks to be one of the projects that Tim has in the works as he continues on his goal to receive full funding for his training goals.
Full press release from BistroMD: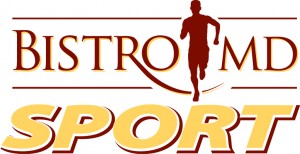 NAPLES, Fla., July 22 /PRNewswire/ — BistroMD, an industry leader in diet home meal delivery, announces the launch of BistroMD Sport meals and their sponsorship of Olympic Silver Medalist and #1-Ranked U.S. Fencer, Tim Morehouse.
"We will be feeding Tim for the next two years as he pursues his dreams for Gold in the 2012 London Olympics. With Tim's success at the Beijing Olympics and his dedication to keep reaching for the gold, he is the perfect fit for our new meal offerings from BistroMD Sport," said Ed Cederquist, founder of BistroMD.
Performance Nutrition. Delivered. As a lifelong athlete constantly focusing on improving performance and delivering results, the tagline for BistroMD Sport resonates strongly with Morehouse. Just this July, his dedication led to victory at the USA Summer Nationals as Morehouse won the National Championship for Men's Saber.
"With healthy meals from BistroMD Sport, I'm fueling my body for peak performance. The meals are doctor designed, chef prepared, and delivered right to me. My focus stays where it needs to be – on performing my best," said Morehouse.
All of BistroMD Sport's meals uphold the same high nutritional standards that have made BistroMD the #2 diet delivery company in the nation. Each gourmet meal plan is physician designed to achieve the proper balance of proteins, carbohydrates, and nutrients necessary to fuel an active lifestyle.
From the professional athlete to the sports enthusiast who prefers to cheer them on, BistroMD Sport offers delicious weight-loss meals that cater to every fitness level. BistroMD Sport's meals are nutritionally balanced to promote weight loss and improve your gym workout. To learn more about BistroMD Sport, visit BistroMDSport.com or call 1-866-401-DIET To follow Tim Morehouse and his pursuit for Olympic gold, visit timmorehouse.com.