Videos from Tim's Fencing Masters event are circulating now.  Here is the broadcast footage.  Take a look and give your comments on the video and the audio commentary.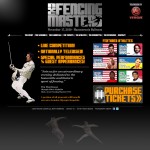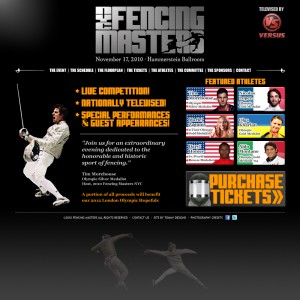 Fencing Masters NYC event at Hammerstein Ballroom in Manhattan. The event was produced by WCMG events, and hosted & produced by Harry Cicma on SNY Television.
Part Two:
Mariel Zagunis faces Olga Kharlan in the Fencing Masters NYC finals, Harry Cicma and Daria Schneider make the call on SNY-TV.
Part Three:
Tim Morehouse takes on Daryl Homer in finals of Fencing Masters NYC event. The event was produced by WCMG events and hosted/produced on SNY-TV by Harry Cicma