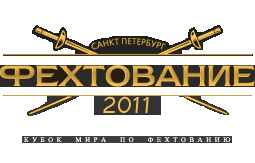 Italy won it's fourth straight team world cup with a 45-36 victory over Korea in the finals of the St. Petersburg Women's Team Foil event.  The last time Italy failed to win a team event was in February at Tauber where they took 2nd.   The US team of Nzingha Prescod, Lee Kiefer, Ambika Singh, and Margaret Lu took 6th place.
In their opening round, the US was paired against regional rival Canada and defeated them 45-38 in the round of 16.  The USA then lost to Poland 45-34.
In classification rounds, the USA defeated Hungary 40-39 in overtime, then lost to Germany 39-30 to place 6th.  Canada lost their next match to Great Britain 45-35, then won matches against Hong Kong (45-39) and Egypt (45-38) to place 13th.
Italy made it to finals after crushing Hong Kong 45-12 then dispatching Hungary 45-31.  In the semi-finals Italy defeated Poland 45-29 and will face Korea in the final.
Korea took out Singapore 45-20 then survived against Germany with a 32-31 victory before defeating Russia 45-38.
In the bronze medal bout Russia came from behind against Poland to win 35-34.
Team USA has placed 8th and 6th in the two team events since the beginning of the Olympic qualification period.  The top 4 teams in the world, plus the top team from each Olympic zone (Europe, Asia, Africa and the Americas) qualifies for the field of 8 team.  The USA currently has the lead in the Americas zone with 56 points.  Canada is in second at 43 points.
Using the points that would count for Olympic qualification the field is starting to shape up.  Italy is all but assured of Olympic qualification with Russia, Korea and Poland rounding out the top-4.  Germany holds a lead among the remaining European teams.  Japan and China are headed for a showdown as Japan is currently ahead of China by a single point for the Asian regional spot.
Olympic Qualification Points (Using results from Shanghai and St. Petersburg):
Italy – 128
Russia – 92
Korea – 92
Poland – 72
Germany – 60
USA – 56
Japan – 51 (to China's 50!)
Egypt – 20