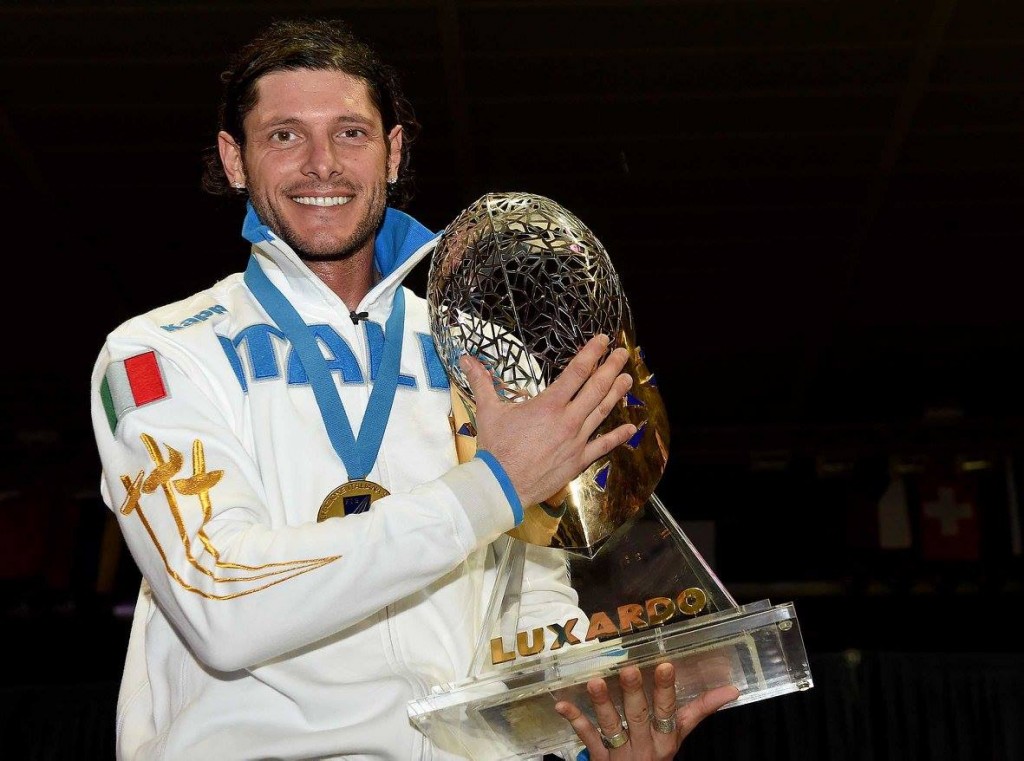 Aldo MONTANO (ITA) can do no wrong. Following up his Boston GP victory with a home win in Padua, Aldo is a fencer built for big occasions. Diego OCCHIUZZI (ITA) could not gain on Luca CURATOLI (ITA) for the second place for Italy.
This is a regular update column from David Baker who has been maintaining a tracking list of the points earned by individuals and teams for Olympic Fencing Qualification. You can read how fencers and teams qualify for the Olympic Games in our Road to Rio Primer.

The Italian Fencing Federation captured Montano's joy in this photo on their Facebook Page: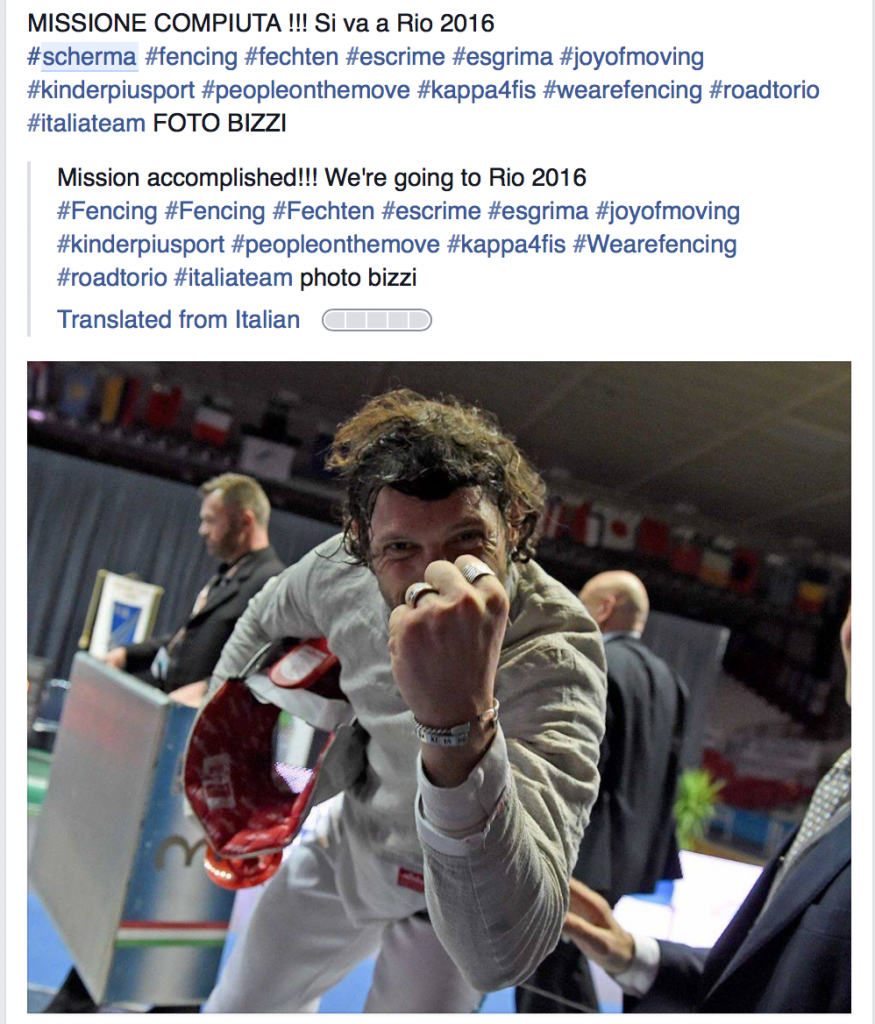 The big story in the top 14 was a bronze medal by Kamil IBRAGIMOV (RUS) to consume a 17 point gap at the start of the day to above Nikolay KOVALEV (RUS). Level on points, Kamil is ahead due to his 2nd place in Madrid versus Nikolay's 3rd at the European Championships.
Finally, Matyas SZABO (GER) increased his lead in the top 14 at the expense of Benedikt WAGNER (GER) and Nicolas LIMBACH (GER).
Otherwise the story remains the same – zonal qualification places remain unchanged.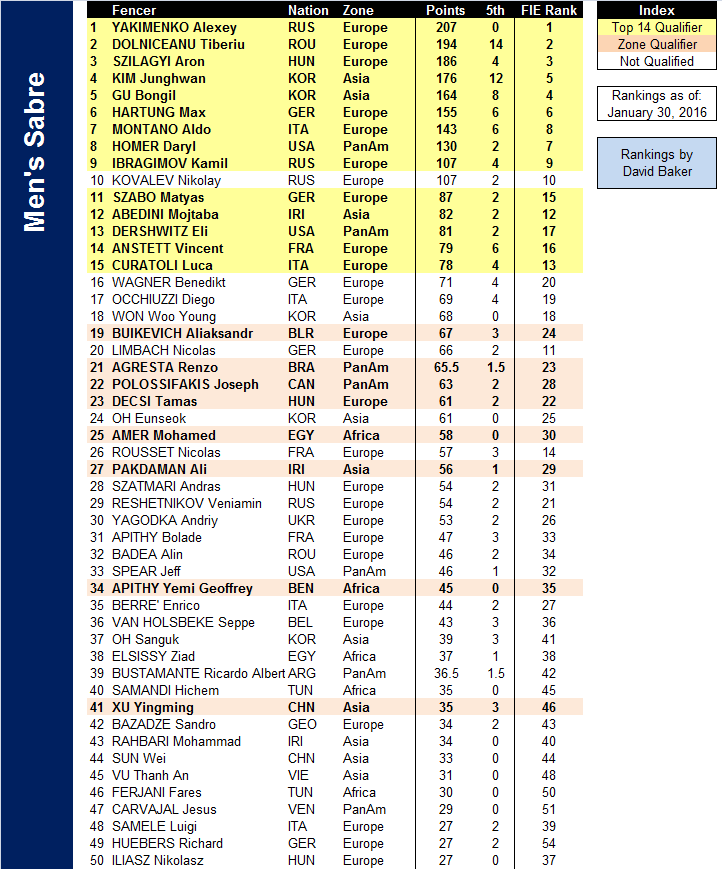 Three more competitions for the Men's Sabre fencers in this Olympic qualification cycle: a world cup in Warsaw, a satellite in Denmark (??) and finishing at the Grand Prix in Seoul.
Keep up with David's Olympic Qualification updates as they happen on his Facebook Page tracking Rio 2016 Qualification updates.